I had the most fun the past two nights on random Tuesday and Wednesday evenings.
I started my night off at Bank of America Stadium for the Panther's Taste of the NFL, followed by opening night of "Chicago" (in Charlotte), as well as the Cast After-Party at Feast... and, by cast, I mean the cast of "Chicago" AND "So You Think You Can Dance."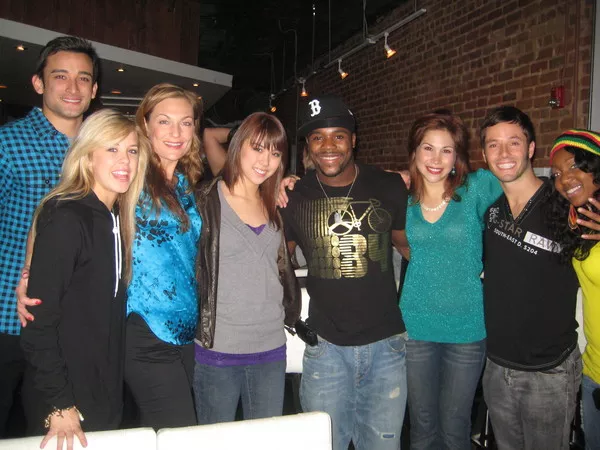 And All That Jazz...
The Taste of the NFL is an inaugural event with fine wining and dining to benefit the Second Harvest Food Bank of Metrolina.
Food was served from some of the fine dining establishments in our fine city including Red Rocks, 131 Main, Ruth's Chris, Bonterra, M5... and Mac's BBQ.
I was allergic to half the stuff on the menu, but I didn't mind too much because I was mostly excited about the Kraft Foods booth sampling food I can buy at Harris Teeter. Even the frozen California Pizza Kitchen I tried had a wine pairing with it. The Panther party also had a silent auction, the Doug Burns Band, and half the Panthers on the roster. Seriously — Jason Baker, Thomas Davis, Chris Gamble, Charles Godfrey, Jordan Gross, Geoff Hangartner, Landon Johnson, Ryan Kalil, Jason Kyle, Damione Lewis, Richard Marshall, Matt Moore, Travelle Wharton, Jeremy Bridges, and "alumni" Mike Rucker were all there eating and greeting the food and football fans.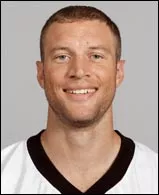 But I walked right past all of them and made a b-line for the dessert table... Can you blame me? Those desserts even looked better than the yummy looking Jason Baker.
Meanwhile, it was also opening night for "Chicago" on Broadway at Blumenthal. Uncle Bo would be proud of ol' Luke Duke Tom Wopat's performance as Billy Flynn.
I wasn't a big fan of the movie, yet I loved the play — it was more comical, more theatrical (obviously), and there was never a dull moment. I much preferred Bianca Marroquin as Roxy Hart. I think I can only see Renee Zellweger as Bridget Jones - and otherwise annoying.
Be sure to read Perry Tannenbaum's full review of "Chicago" in the next issue of CL.
After the show I moseyed on over to the Cast After-Party at Feast, where the "So You Think You Can Dance" cast was as well... and that really excited me. All the dancers went downstairs to cut a hard wood on the dance floor at Liv. I was hoping to see a dance off between the two casts. But in order to see the stage dancers dance, I had to go to the shows. Speaking of which, I don't watch television, so I've never seen the show "So You Think You Can Dance"... but I do YouTube the dances when I am pretty sure I should be doing work.
Last night, I went to go see my ideal of Broadway at the Bobcats (excuse me, Time Warner Cable) Arena: "So You Think You Can Dance" live, without the annoying judging and female Ryan Seacrest equivalent. And the cast even performed full out Broadway dances, in addition to hip-hop, lyric hip-hop, ballroom, contemporary, and International.
Now, I wasn't exactly programmed with the sensitive gene. I've never really understood why people cry at movies and weddings. Although I did cry once watching an ASPCA commercial once — but I was on my period.
"So You Think You Can Dance" however, made me cry... three times. Once during Mia Michael's choreography for John Mayer's "Sleeping with a Broken Heart," Will & Courtney's lyric hip-hop dance to "Like You'll Never See Me Again" and I balled like a little bitch during Chelsea & Mark's "Bleeding Love," choreographed by Tabitha and Napolean. No, not Napolean Dynamite. Although his dance was pretty flipping sweet.
But here is my amateur video of the best dance, ever. Isn't Chelsea so cute...? I just want to pinch her.
You might have missed "So You Think You Can Dance," but don't miss the rest of all the jazz shaking up our city. "Chicago" is in Charlotte until next Tuesday. Check here for tickets.