The Duhks with The Hackensaw Boys and Kellin Watson
Neighborhood Theatre
Sept. 18, 2008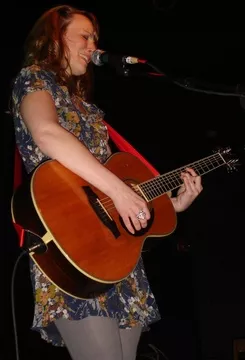 The Deal: The Duhks, a Winnipeg-based band known for its worldly music styles performed at Neighborhood Theatre with the Charlottesville-based group The Hackensaw Boys and Asheville local Kellin Watson.
The Good: Kellin Watson began the show with a series of acoustic numbers. Each song was full of raw emotions and Watson's voice rang high with soul and crystal clear Appalachia roots. "Paper Bird" and "Judgment" were highlights, along with "Chains of Love," a track for which Watson was joined by three members of The Duhks including drummer Christian Dugas, guitarist Jordan McConnell and vocalist Sarah Dugas. After Watson performed the septet known as The Hackensaw Boys emerged onstage playing high-energy mountain music. Using instruments like the banjo, guitar, upright bass, fiddle, harmonica and more the group displayed its love for folk and bluegrass (In the process, breaking quite a lot of strings). Afterwards, The Duhks took the stage with its own unique music style that combines roots, worldbeat, soul, folk and other music genres. The show started with "Mighty Storm," a song off of the band's newest album Fast Paced World (Also, a track on the album which they played). Other great songs included "Ship High In Transit" "Sleepin' Is All I Wanna Do" and "Death Came A Knockin.'" The set was impressive with each member having a lot to offer, whether it be Tania Elizabeth's skilled fiddle jams or Sarah Dugas' soulful voice, which sang songs in both English and French. Towards the end of the show a special guest joined the group onstage to play the steel drums. The entire set was exciting and different too. From track to track, it was impossible to know what exactly to expect next.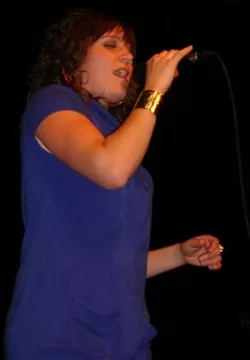 The Bad: Usually opening bands have shorter time slots, but The Hackensaw Boys (who put on a good show) played a long set before The Duhks finally performed. It was worth the wait.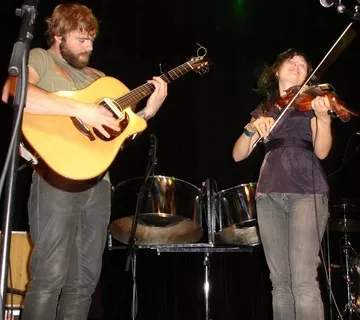 The Verdict: An excellent show. Each of the bands differed in styles making the show a kind of musical buffet, but each act was good.