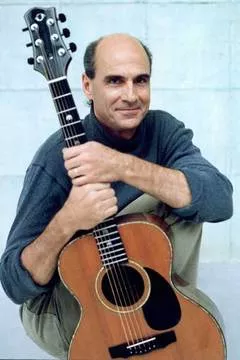 James Taylor
Ovens Auditorium
Sept. 19, 2008
The Deal: Singer James Taylor performed a free concert in Charlotte on Sunday in support of Democratic presidential candidate Barack Obama. The Change We Need, North Carolina Concert Tour was paid for by Obama for America.
The Good: Taylor began his acoustic set with the patriotic song "America the Beautiful." He then talked a bit about the upcoming election and Obama, calling him "a real leader" and "a man who can inspire us all to love our country again." He went on to play hits like "Something In The Way She Moves," "You've Got A Friend," "Sweet Baby James," "Fire And Rain" and "Carolina In My Mind." The show was intimate with Taylor talking either about Obama, the election and the importance of voting or his life and songwriting between songs. He was witty and joked with the audience, even taking the time to acknowledge a restless baby in the crowd. For "Wichita Lineman," music from a backing track was played and for the last song, "You Can Close Your Eyes" Taylor's wife stepped on stage and joined in singing. All in all, it was a good show from start to finish.
The Bad: Doors opened late and the show was shorter than an average concert, but I'm not complaining. After all, it was a free.
The Verdict: Taylor was encouraging about the upcoming election and his optimism lit up the room. In addition, he proved just why he's a hero in the music world. Having never seen him live before, I was impressed with his performance. Thanks Obama!