Gold Medal wearing Olympic swimmer Aaron Peirsol taking in his first NASCAR race….for which he ordered the starting of gentlemen's engines for the Bank of America 500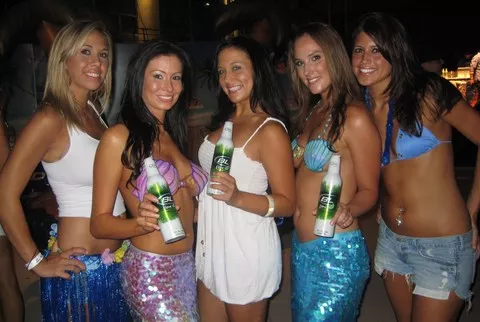 Some boobalicious mermaids at the Bud Light Party Cruise event at the EpiCentre's Pavilion. The question of the evening: "How do you get a girl in body paint naked?" According to some dude - baby oil does the trick.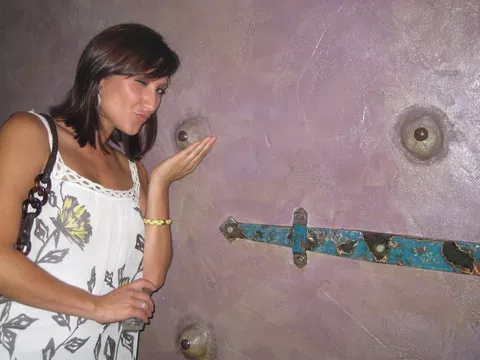 Speaking of boobalicious – what does this decor at The Forum remind you of? Okay, so maybe I just have a dirty mind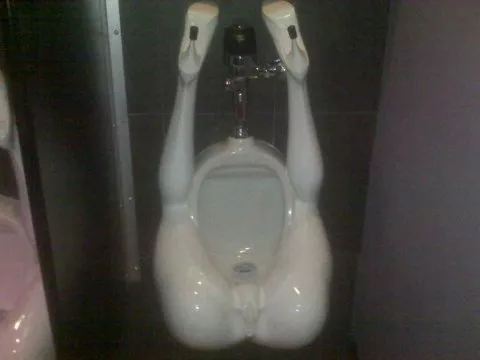 But not this dirty — nothing's as bad as the urinals at the Sunset Club. See….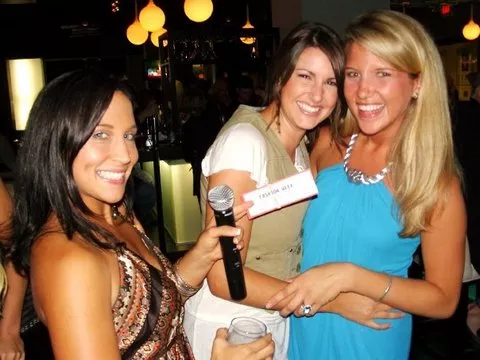 Carolina Fashion TV's "Fashion Wednesday" at Nikko. These fashionably fabulous ladies won a Zoolander style walk-off for tickets to Charlotte Fashion Week at the Blake.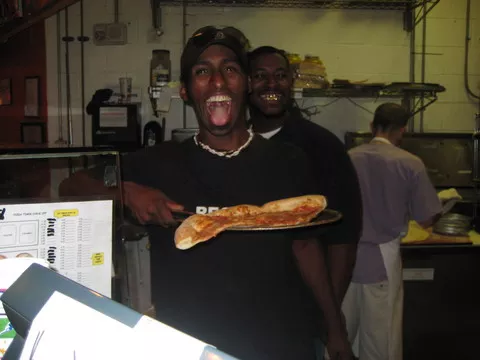 The Fuel Pizza dude – the most popular person in Uptown after 2 a.m.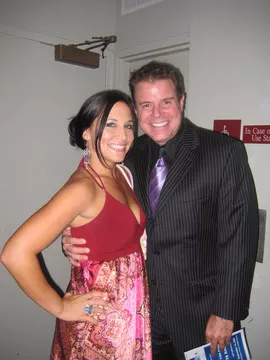 FOX Morning Rising's Mark Mathis at the MTA Awards.
A Night at the Museum: Creative Loafing's Best Of Party at the Levine Museum
And upon exiting the museum the guard passed out mints – he wanted to make sure everyone left with fresh breath. How thoughtful.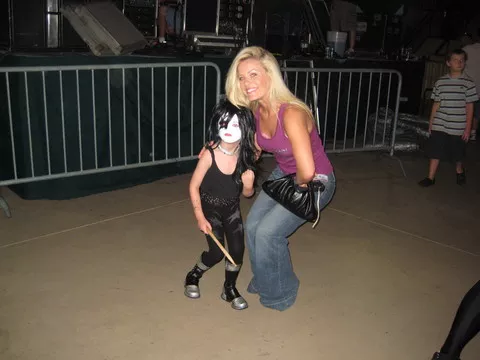 A KISS kid and a TopCat.
Flava Flavvvvvvvvvv….?
Or a true Atlanta fan up for the game... pouting about the fact that the Panthers won. (sucks for him... Go Panthers!) Being at Hooters seemed to lift his spirits though.
This race fan came out to Whisky River for the Dale Jr. Foundation's charity concert featuring Kyle Petty and Gary Allen dressed to impress. She then proceeded to find a spot in front of V.I.P where she put on a little performance for those within. It kinda reminded me of a drag show at Scorpio.
A winking Puma .