The next time someone says to me, "There's nothing to do in Charlotte!" I am going to offer them some cheese with their wine, then ask them what they're smoking.
Photo courtesy of QC After Dark.
Yesterday afternoon at 1 p.m. I couldn't even get to Kinkos for work because there's a full-fledged festival going on in a church parking lot on East Boulevard. As in the Yiasou Greek Festival. Meanwhile, last night Nelly performed live on MySpace…from the Neighborhood Theatre in NoDa. There's almost too much to do in Charlotte…
Speaking of festivals, Hannah has unfortunately invited herself to the Yiasou Greek Festival this weekend, but there is a feast of festivals next weekend.
Including the Blues, Brews, and BBQ (Sept.12-13) that involves the Hog Jog 500 — oh, but there are races for pigs too, which will be perfect before the BBQ contest!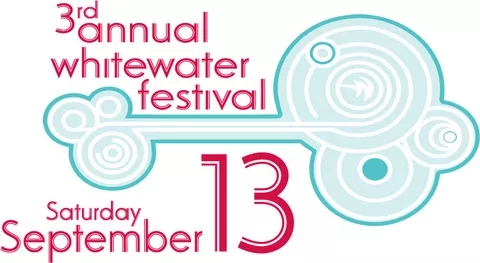 Saturday, Sept. 13 is at the 3rd Annual Whitewater Festival the Whitewater Center with three bands, a Miller Lite beer sampling for the adults, including the new MGD 64 that only has 64 calories, and a YMCA kid's zone for the kiddies. And this Jeep girl is gearing up for the Jeep Off Road Triathlon.
And Freedom Park is already getting ready for Festival in the Park on Sept. 18 – 21
New clubs are sprouting up in Charlotte like flowers…
The Gun and Garden Club and Apostrophe Lounge have opened their doors, as has the newly renovated Sunset Club.
The Gun and Garden Club, the first club to open in the N.C. Music Factory, is a house music, members-only club. Apostrophe meanwhile is right across from Amos' SouthEnd and is the new home of Pop Life. Furthermore, Dharma Lounge is also opening in SouthEnd to offer an enlightened nightlife to the organic new age yoga types – like myself. Namaste.
Sex Sells… nightlife.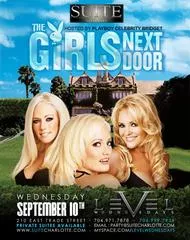 Hooters is controversially opening in Uptown at 11 a.m. on Tuesday. Boobies for breakfast anyone? What can I say? I love controversy and I love Hooter's wings.
Meanwhile, Bridget from Girls Next Door will be at Suite's Level College Night next week.
And let's not negate the biggest party of the year… Creative Loafing's Best Of party!
Last year it was at the N.C. Music Factory and I wound up dancing around in the fountain. This year it's at Madisons featuring live performances from Simplified, and myself and Brotha Fred from 96.1 The Beat and FOX Edge will be hosting. With that said… see you next Tuesday, Sept. 9 at Madisons!
I am a little disappointed there's no fountain to dance in, but that's a good excuse to check out the Gun and Garden Club.