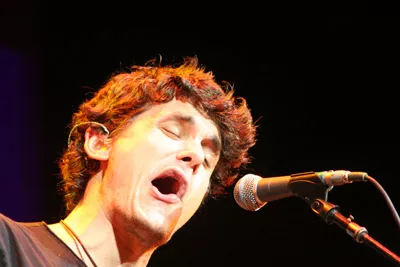 We have a winner!
I gave away 2 Executive Suite, V.I.P tickets to John Mayer & Paramore for tomorrow night at Verizon Wireless Amphitheatre.
Well all they had to do is complete a Rubik's Cube blindfolded in 2.5 minutes. Just kidding – all the winner did was e-mail me and told me which Anheuser-Busch beer I sampled when I went to MACS for Bike Night… information for which you can find within my previously posted blog: Mac Daddys.
Stay tuned to qcvibes.com for your chance to win more free tickets and V.I.P access.