Journey, Heart and Cheap Trick
Verizon Wireless Amphitheatre
Aug. 2, 2008
Setlists at the end of review...
The Deal: Journey shows off new singer, brings along Heart and Cheap Trick.
The Good: Heart. Ann Wilson's voice was in perfect form and had jaws dropping at their stunning cover of The Who's "Love, Reign O'er Me." Just when you thought they wouldn't get better, they returned for an encore that included a cover of Led Zepplin's "Going to California."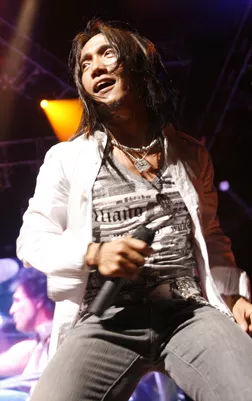 Journey's new singer, Arnel Pineda, showed that he can belt out the tunes with the best of them. He rarely sat still, running and leaping around the stage and looking like he was simply having a great time. For a band that most people probably forgot was still touring, Journey has truly had a reversal of fortune thanks to the new singer.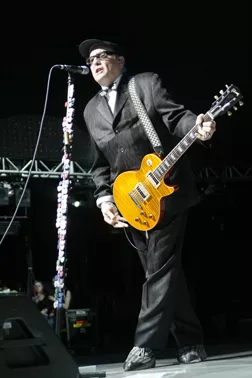 The Bad: Cheap Trick's Rick Nielsen spent most of his time on stage throwing picks at people in the audience. Everyone loves a souvenir, but it was getting distracting. He also teased photographers by offering to let them stay for an extra song (there's a three-song limit), but said, "Just kidding!" Unfortunately, he was the only one to get the joke, and the photographers were less than amused. The first song was only about 30 seconds long. Journey closed the night with "Escape" and "Lovin Touchin"...seriously. They should have held back some bigger hits...
The Verdict: Heart stole the show with a strong set from start to finish that had the crowd singing along and pumping their fists. Journey's set was good, but there were too many holes for the non-diehard fans.
Cheap Trick setlist
Oh Claire
70s Song
California Mat
If You Want My Love
C'mon C'mon
I Want You to Want Me
I Can't Take It
The Flame
Surrender
Goodnight
Dream Police
Heart Encore
Going to California
Crazy On You
Journey setlist
Never Walk Away
Only the Young
Stone In Love
Ask the Lonely
After All These Years
Separate Ways
Change for the Better
Lights
Open Arms
Don't Stop Believin
Faithfully
Rubicon
Wildest Dreams
Wheel in the Sky
Any Way You Want It
Encore
Escape
Lovin Touchin