Unity Tour w/ 311, Snoop Dogg, Fiction Plane
Verizon Wireless Amphitheatre
July 24, 2008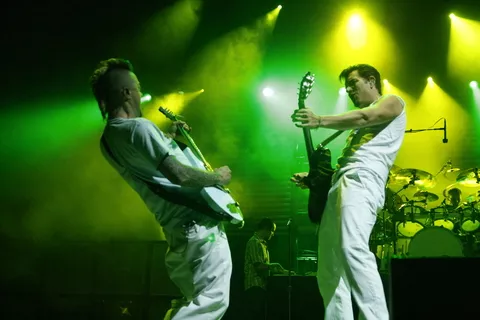 The Deal: 311 brings along Tha Doggfather and Sting's son for musical variety.
The Good: Fiction Plane may not have had a big crowd, but they did their best to get the energy level up. Fans started filing in for Snoop Dogg and the place was rocking by the time 311 hit the stage.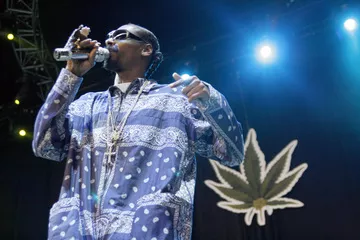 Snoop played a variety of his hits — "Gin and Juice," "Drop It Like It's Hot" and "What's My Name?" among them — snippets of some Dr. Dre songs and even a brief cover of House of Pain's "Jump Around" during his one-hour set. No surprise that there was a giant pot leaf on the backdrop and the smoke came wafting in from the crowd once his set started. Tha Doggfather had his slow groove going as he bounced around in a blue jumpsuit. (Ric Flair was spotted in the pit up front signing autographs for a portion of Snoop's set.) His Uncle Junebug was present as Snoop performed with a DJ and live band featuring keyboards, guitar, bass and drums giving a much fuller, live sound to his show.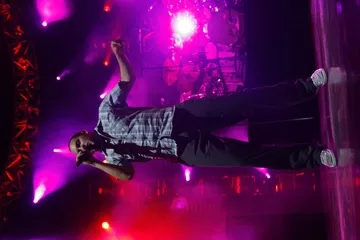 311 played for an hour and a half as they played a set that featured a bunch of older songs. Although, when was the last time they had a few new hits? The band's set was peppered with older tracks such as "All Mixed Up," "Come Original," "Feels So Good," "Down" and "Unity." Like last year's tour, the band all came out during the drum solo on "Applied Science" for a five-way drum circle. They ended the show with encore that kicked off with a P-Nut bass solo and finished with "Creatures."
The Bad: Few people were around to see Fiction Plane. A huge fight broke out on the lawn during 311's encore. That's about it... Although I'd prefer if the band cut back on playing their cover of the Cure's "Love Song," and would bring back "Fuck the Bullshit" for the encore.
The Verdict: It felt like there were two different crowds — the Snoop fans and the 311 fans. They jumped and bounced for Snoop, they sang along and danced for 311. Both acts put on a great show that left fans wanting more.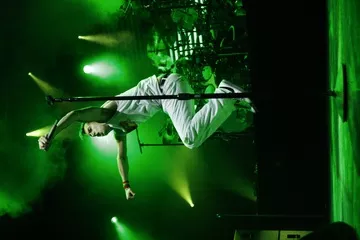 Setlist
Beautiful Disaster
All Mixed Up
Freeze Time
You Wouldn't Believe
Taiyed
Love Song
Homebrew
What Was I Thinking?
Large in the Margin
Applied Science w/ Drum Solo
Purpose
Come Original
Don't Stay Home
Beyond the Gray Sky
Unity
Flowing
Amber
Down
Encore
Bass Solo> Feels So Good
Creatures