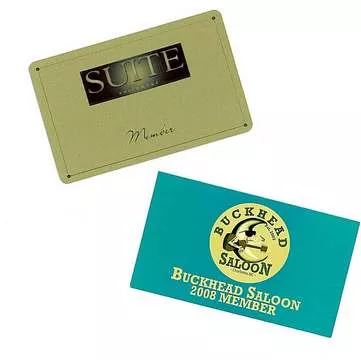 Have you ever been denied entrance into a club because you don't have the right identification... as in your membership card?
No, the bars aren't trying to be exclusive, and no, the bouncers aren't being douche bags (well, the one at Howl at the Moon is)… the Alcohol Law Enforcement (ALE) is to blame for this nightlife nuisance.
They are stricter than a high school math teacher when it comes to liquor laws, and, in turn, nightlife venues that serve up the silly serum have to be equally as strict.
Alcohol sales vs. food sales have to be 70/30 – where at least 30% of the profits are derived from food sales. Otherwise it's a private club. And private clubs require memberships.
This is why Alley Cat lost their liquor license; when Alley Cat first opened they intended to operate as a restaurant by having the Penguin within and were thus issued a temporary liquor license. But when the alcohol is more expensive than the food, well, that presents a problem with the ratio. And to add insult to injury, the ALE yanked their license at the most inopportune time — right before the Bret Michaels concert.
I don't get these ALE strategies, but I do get that the bars are just doing their job and abiding by the law; don't shoot (or shout at) the messenger.
So stop hating on the bars and bouncers, suck it up and fill out the paperwork, then simply remember to bring your membership card out with by grouping it with your ID and credit card.
Some of the places I've gone where memberships are strictly enforced.…
Selwyn Pub
Fairview Grill
Suite
Howl at the Moon (where bouncer the grouch works)
Whisky River
Alley Cat
Thirsty Beaver
Buckhead Salon
Sunset Club (but that's a different kind of membership… which is about to change once they re-open)