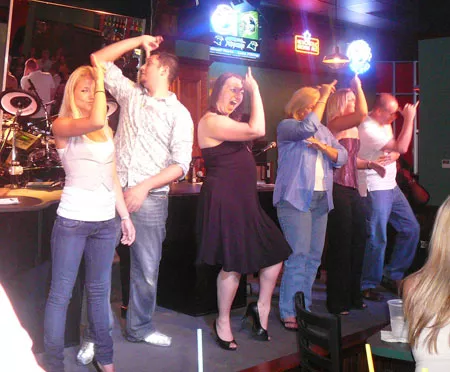 Karaoke on crack: Some audience participation at the Howl at the Moon Grand Opening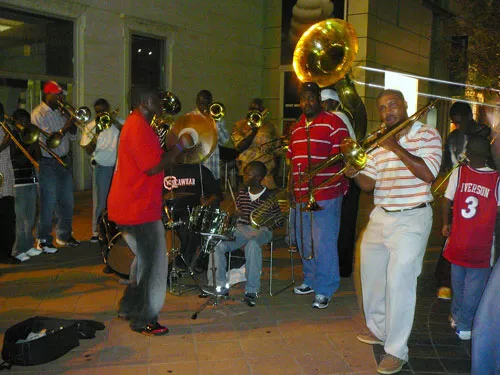 A band serenading the streets outside of Hearst Tower
NASCAR driver Denny Hamlin and one of the Panther TopCats involved in the Tampa Bay scandal at BAAR Wars at Alley Cat.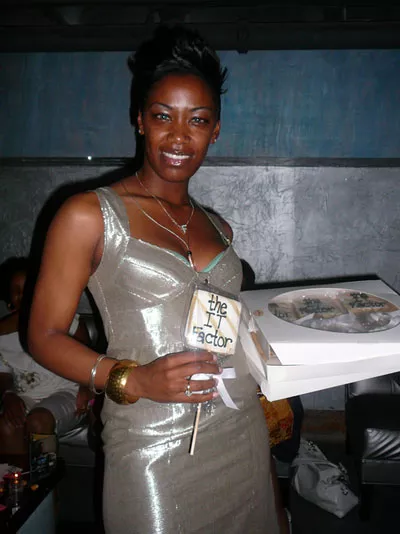 It Factor's Sex and the City After Affair at Liv at HOM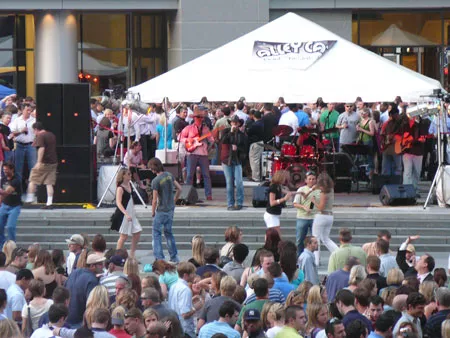 Look how busy Alive After Five at the Wachovia Atrium used to be before EpiCentre at 5 took over.
Holy hotties! Some of the bartender babes from Phil's Tavern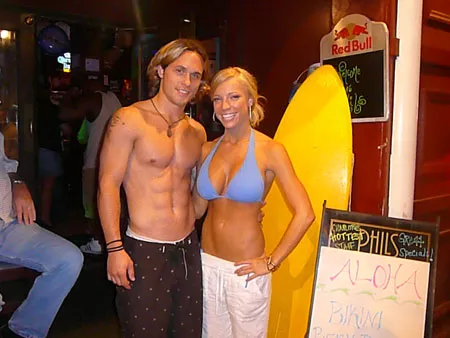 More hotties from Phil's on their Bikini Beach Night
The VIP section of Verizon Wireless Amphitheatre where even the porta-potties are nice.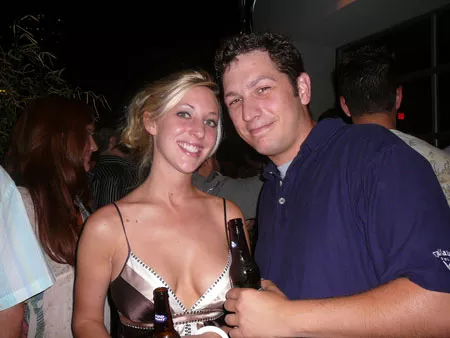 The King and Queen of Buckhead Saloon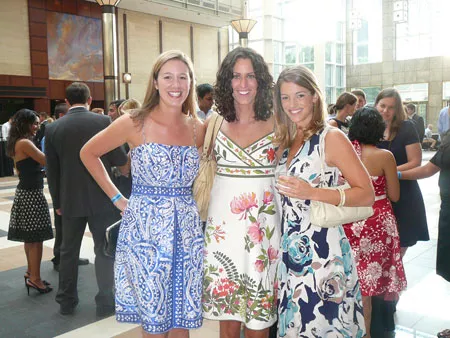 Some totally normal people at the Mental Health Association's Lifting Spirits Party at the Wachovia Atrium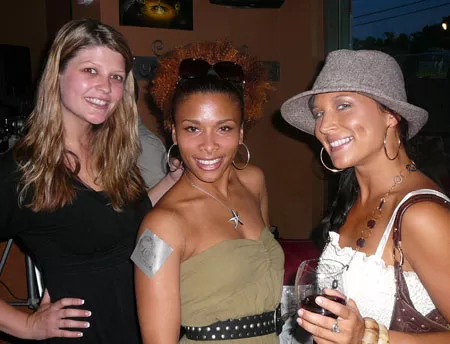 Some rocking women: Consuella from Power 98, Bailie Thompson from Skirt! Magazine, and some chick named Brittney at Creative Loafing's Women Who Rock party at Loft 1523
The beer pong champions at Dixie's Monday Fundays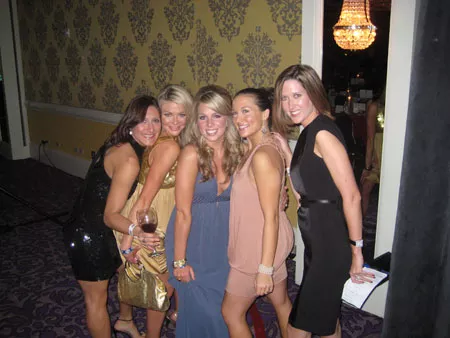 And some more rocking women: Selda Tahiri, Kelly Bartick, and Morgan Fogarty from FOX Charlotte, that girl Brittney again, and Sarah Aarthun from Charlotte Observer
Chilling out on that girl's boobs… and NoDa's courtyard – the patio of Solstice Tavern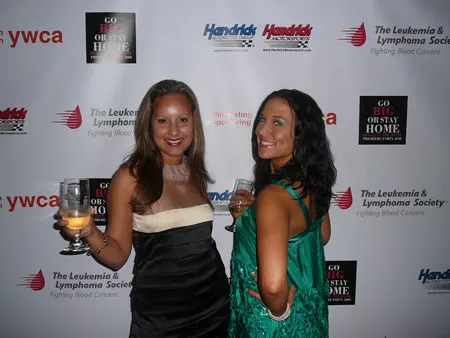 Jacinda from 96.1 and that damn girl Brittney again at the Go Big or Go Home Sex and the City premiere at Birkdale Village in Lake Norman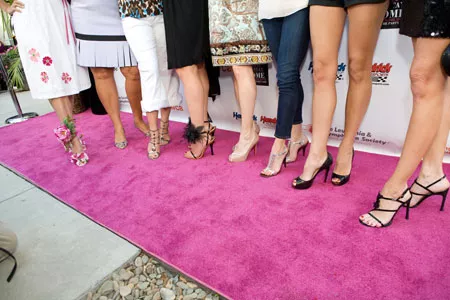 The Pink Carpet Shoe Contest at the Sex and the City premiere for which the winner won a pair of Manolo Blahniks. While most of the women are wearing shoes from brands I can't even pronounce, home girl on the far left is wearing homemade shoes, as in she went to Michael's and got crafty.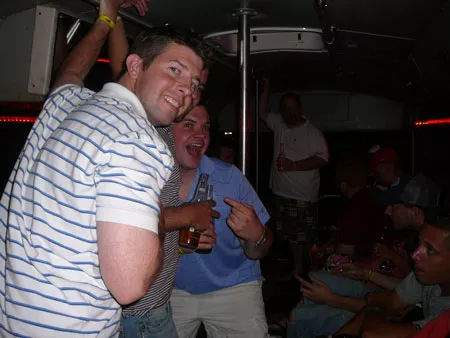 Some of the members of Charlotte Skee-Ball league on board the Ragin Uptown Bus to the Charlotte Knights game
Wes Whisler, The Charlotte Knights catcher who had to shake his hand off to alleviate the pain of my fiercely fast first pitch for Singles Night… actually he had to dive for it.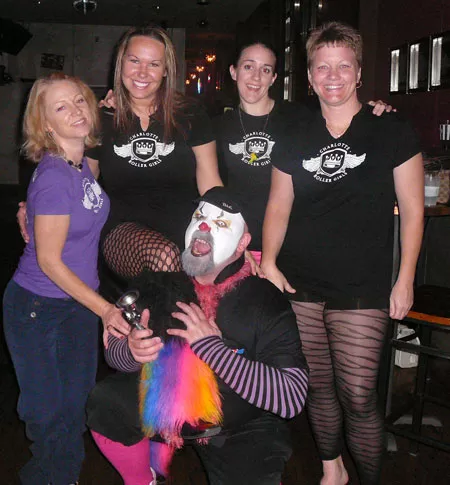 The Charlotte Roller Girls at Creative Lounging at Tilt on Trade.
Suite's grand opening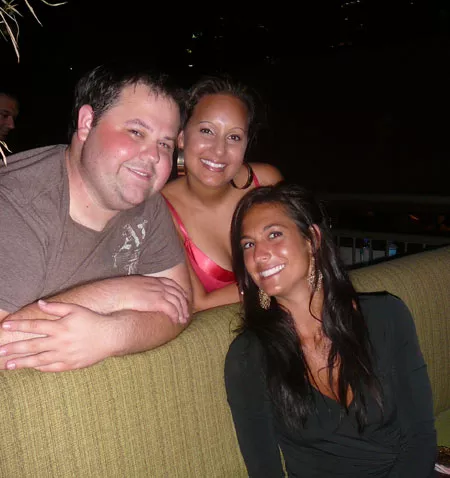 Some more sweeties at Suite
Whisky River isn't just for NASCAR drivers — some Panthers players taking in the grand opening party of Lil E's bar.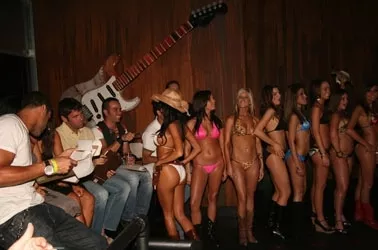 The Boots & Bikinis contest at Whisky River
You can view more pics at qcafterdark.com – consider it your personal paparazzi.