Bonnaroo
June 15, 2008
Manchester, Tenn.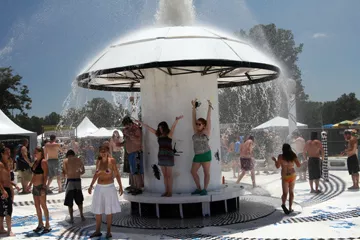 I got three hours of sleep last night... Turns out that Kanye went on around 4:30 and played until 5:45. When people got back from the show, they blasted music through large speakers, continued drinking and woke up just about everyone in the camping area. "Welcome to Bonnaroo," right?
After watching the regular group of Tribal Hands Belly Dancers entertain the crowd at the Solar Stage, while plenty of others enjoyed the Centeroo fountain, I headed over to the Sonic Stage to catch some of The Coup's acoustic set. He opened up with some spoken word before moving on to the music.
I made my way over to That Tent to watch The Lee Boys get everyone up an jumping. It was obvious, with all the dancing and smiling they were doing, that they got a little more sleep than the rest of us.
Serena Ryder got started in This Tent with a Candian pop groove. She sounded a bit like Alanis - maybe it's the accent? - played guitar and did a great set to introduce her music before her album comes out.
Ladytron got the beat going in The Other Tent. I didn't stick around long thanks to a long-delayed start to the band's set.
Robert Randolph followed The Lee Boys in That Tent and kept the revival going. He also got a chant going of "Kanye Sucks!" after the previous night's long-delayed set.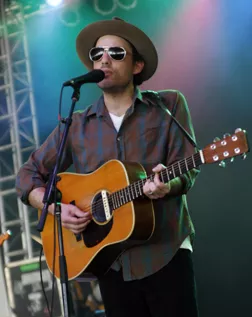 Jakob Dylan was in This Tent going with a mellow set showcasing songs from his new album.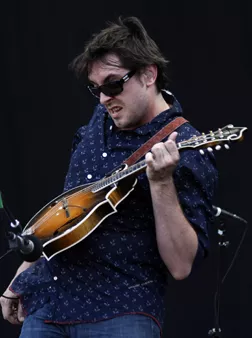 Yonder Mountain String Band hit the main stage and got the crowd moving. They played upbeat bluegrass, yet seemed a little to small to be on such a big stage. A second stage act might have fit a little better...?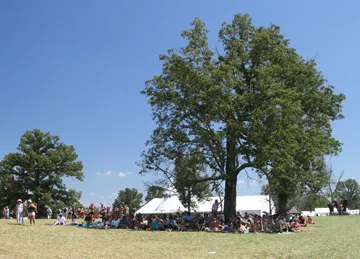 Fans found refuge from the heat wherever they could, often moving along with the shade of a tree.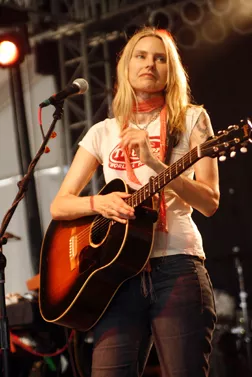 Aimee Mann's mellow set was what I expected from her...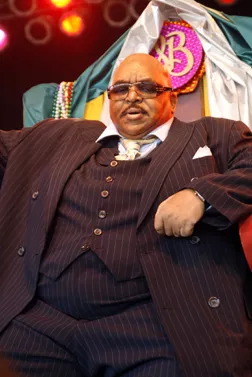 Solomon Burke hit The Other Tent nearly 45 minutes late before singing his soul...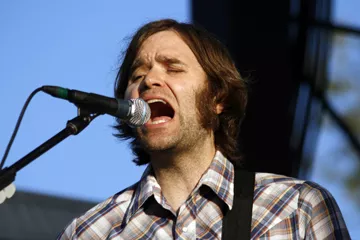 Death Cab for Cutie hit the secondary stage at 7... They had a bunch of buzz about them at the Roo, but I'm not sure why... Like My Morning Jacket, I think I just need to listen more before forming an opinion.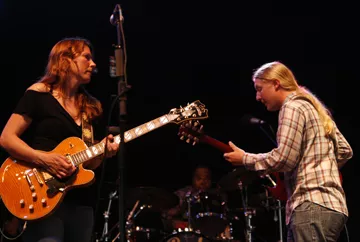 Derek Trucks and Susan Tedeschi's Soul Stew Review hit The Other Tent after the delayed Burke set as Trucks shined on guitar and Tedeschi's vocals did the same.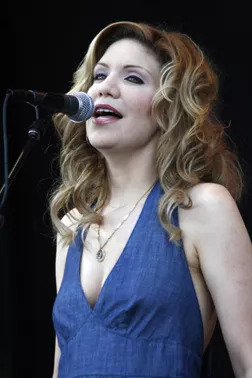 Jumping backward to the highlight of the day - Alison Krauss with Robert Plant. The duo sang songs from their recent praise-worthy album, Raising Sand.
As I stood in the photo pit, I just kept thinking - "That's Robert freakin' Plant!!" The duo's third song was a mellow, toned-down version of Led Zepplin's "Black Dog."
I kept waiting for Plant to let out a howl and he often seemed to be holding himself back from jumping, screaming or getting fully into the groove.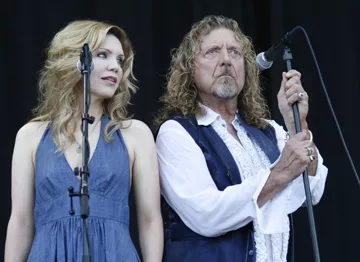 That's not to say that the music doesn't fit him...the duo sound fantastic together. I'm just another in the long list of people who'd love to see a full-on Zepplin tour.
So, Bonnaroo is over and was worth every minute, the lack of sleep, plumbing and hot showers.
For a summary of the weekend and more photos, pick up a copy of the June 24 edition of Creative Loafing.