Natasha Bedingfield w/ The Veronicas
May 28, 2008
Whisky River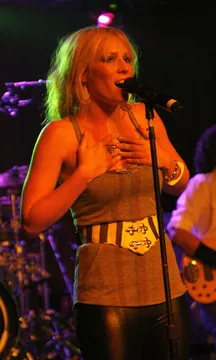 The Deal: English pop singer hits new Charlotte venue with Aussie friends.
The Good: Australian twin sisters The Veronicas opened the show with a 45-minute, 11-song set that got the packed house at Whisky River warmed up.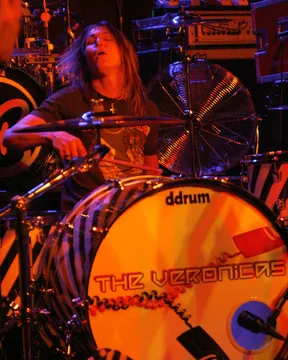 It's no surprise that the band's drummer has a bit of a following on his own — Vik Foxx is the former drummer of Enuff Z'nuff and the Vince Neil Band. While that may be laughable at first glance, he was a helluva showman/drummer and kept those with a view entertained with a variety of antics — I don't know that I've ever seen someone hit cymbals that are behind them, while facing forward, on a regular basis. The girls were clearly the focus and showcased their harmonies well, they just appeared to be torn between rock and pop. At only 23, there's definite potential there for a longer career.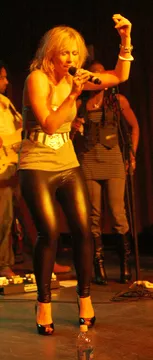 Bedingfield performed for an hour and a half — with her hits and a Madonna cover included. She was clearly the center of attention — you can tell the difference between a singer and a "band." Bedingfield looked comfortable in the small club — she noted that it's the smallest venue on her current tour — and belted out song after song. She was more than a pop star going through the motions or worried about choreographed dances. She didn't worry about a stage show instead choosing to focus on the lyrics and her vocals. She added runs without going over-the-top and tried her best to start some banter with the largely-female crowd. The biggest sing-alongs came with her hits, "These Words," "Love Like This" and "Unwritten." She also got a big crowd reaction from a toned-down cover of Madonna's "Ray of Light."
The Bad: The Veronicas had solid harmonies, but they were definitely getting some help with taped vocals in the background. Sometimes neither was singing and the voice kept going... So, it wasn't a Milli Vanilli situation - just backing vocals - but it looked a little odd at times. No complaints about Bedingfield. As far as the venue, the bar is a really nice place, but time will tell how it is for concerts. The stage is not high and stuck at one end of the floor — unless you're in the front, you probably won't see much (I guess that's why there are so many tv screens, but I don't go to a concert to watch it on tv.) Also, the lighting leaves something to be desired — the only gels used for the front lighting are red and yellow leaving everyone to bask in an orange glow. Sometimes blue, green or even white would be a nice change.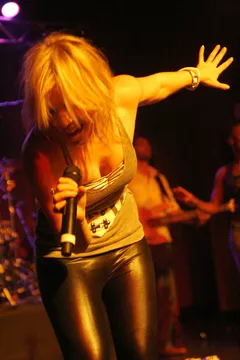 The Verdict: I'll be honest — neither band is at the top of my list of acts I'd usually see. I went to check out the new venue and to get a little diversity going in the music coverage. The Veronicas were a solid opening act that showed plenty of potential to grow into something bigger. Bedingfield showed that her vocals don't need fancy production work to keep a crowd entertained. None of the pop excess that usually goes along with the genre — she was down-to-earth and did what she does best.
The Veronicas Setlist
Untouched
Revolution
Everything
Take Me On the Floor
4Ever
Don't Say Goodbye
Heavily Broken
Popular
Revenge is Sweeter
This Is How It Feels
Hook Me Up
Natasha Bedingfield Setlist
Piece of Your Heart
Who Knows
These Words
Say It Again
Soulmate
Single
Pirate Bones
Angel
Wild Horses
Ray of Light (Madonna cover)
Put Your Arms Around Me
Pocketful of Sunshine
Love Like This
Encore
I Bruise Easily
Unwritten