MuteMath w/ Eisley
Oct. 26, 2007
Amos' Southend
The Deal: MuteMath puts instruments, bodies on the line for live show.
The Good: Eisley may have offered some good vocal harmony, but the night clearly belonged to MuteMath. From start to finish, the band put everything they had into the hour-and-a-half long show. From the opening chords of "Typical" to the final notes of "Reset," Singer Paul Meany flipped and jumped about — even pulling an amp down on himself which needed the help of roadies to get off of him. Drummer Darren King is one of the best drummers I've ever seen. He uses a small kit of only a few drums and two cymbals, but bashes away on them with a fury. No wonder he has to tape his headphones on.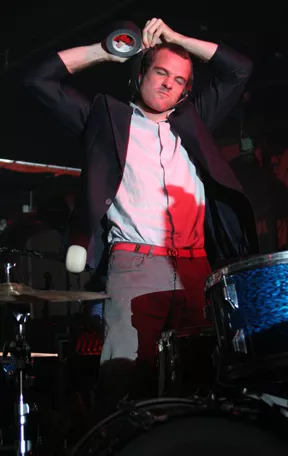 He poured water on them, knocked a few over, stood on them and came up with insane beats that involved just about every part of them. The Atari made an appearance at the end of "Reset" much to the delight of those in attendance.
The Bad: Eisley struggled with sound problems early in their set that seemed to distract them for the rest of the night. It turned out to be "three girls and the other guys" show as the ladies stayed up front and the guys sat in the dark in back. I don't know if I've seen more hands with big, red under-21 x's on them holding up cell phones and digital cameras at another show...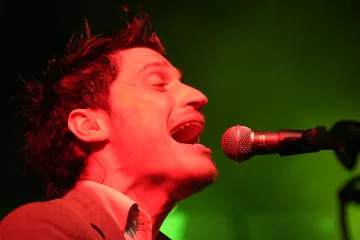 The Verdict: I have to agree with popular opinion - one of the best live shows you'll see. Where The Flaming Lips use a lot of props and gadgetry, MuteMath offers up a stripped down set that's full of soul, heart and sweat.