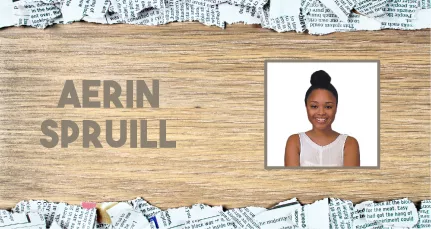 It was a busy week in this nightlife writer's career. Why, you ask? Live music overload.
Wednesday night was Goo Goo Dolls, Saturday night was Breakaway Festival and Sunday was Chris Stapleton. Yeah, my musical flavor has diversified, to say the least. But when I sat down to recap the week/weekend and decide what I wanted to write about, I wanted to take a new approach. Recapping the show, eh been there, done that. So here's what I came up with: the do's and don'ts of going to a show.
We all know that person who gets too drunk, has no idea where they are, who they're with and I'd say 75 percent of the time they're not the person you want to have a conversation with at the end of the night. #sloppy
I've run this person into at some point when I've gone to almost any type of show, at any venue, whether that be The Fillmore, the AvidXchange Music Factory concert grounds or PNC Music Pavilion.
And this is the thing, yes, we know that demographics change according to venue, artist, etc., but the reality is, everyone looks the same when they're playing the asshole. That's one of the first things I noticed while I was at the Goo Goo Dolls show. Especially since I haven't been heightened to real live show shenanigans in a how minute.
One thing I noticed at Goo Goo Dolls, was how rude people were. And that will be my first list item for you to imbibe. From social etiquette to bathroom etiquette, there were too many qualms for me to express.
Fast forward to the festival, and my nerves were already on a hundred. The last festival I went to was Made in America Festival in Philly. I was so overwhelmed by how many people were there that I freaked out. #onlychildsyndrome #helicopterchild
So I was certainly worried about my man going with me. My God, the amount of drugs present would've effed your whole life. And you know what that means: No respect for persons and/or personal space.
Jumping ahead to the next night, once again, I felt like the only black person in all of PNC Music Pavilion. Whew. Just imagine what that feels like at a country concert (without the cowboy boots that the boyfriend snagged for me). #outofplace
Nevertheless, based on my many experiences in Charlotte, whether those be at a festival or other live music experience, here's my advice on how to not be an asshole:
Say excuse me. I'm sorry, but not really sorry; no matter how many bodies there are in the crowd, there's no reason why you shouldn't excuse yourself when you're trying to make a space for yourself to walk through a crowded area.
Wipe the seat. There's also no reason why you shouldn't practice bathroom etiquette. No one in those spaces want to sit on your pee, smell your vomit or smell your poop. Flush and wipe the toilet, it's only fair. After all, you wouldn't want to walk into the same stall. And if it's a urinal, you really should be doing your part. Sharing is caring. Especially if you're the lit individual that everyone is judging. I certainly found some lost "candies" on the way in to the festival that someone wasn't concerned about so, share the love. That way, everyone else can be on your ridiculous level.
Stop staring. I don't care what state you're in, staring is never okay. We teach our kids that these days, thankfully. There's no reason why anyone should be "confused" about someone who doesn't fit the "demographic" or drunk moment at a concert. Keep your eyes to yourself.
Don't. get. drunk and/or otherwise engaged. Let's be real. That's why the person who shows their ass does what they do. Outside influences will always make you look like a fool. And the reality is, everyone else is totally right in judging you when you've had too much. Trust me, I've been there.
At the end of the day, live shows can be intoxicating but the reality is you can still be a douchebag. Don't be that person. Commit these things to memory and be the best patron/human ever while you're there. Everyone will thank you for it.
What would you say people should be aware of when they're getting yanked at a show? Share it with me, I'd love to hear what you think about general social etiquette!