All that shit your grandma's been storing in her attic has to have some value, right? So why not cash in and get on TV at the same time?
History Channel's American Pickers is coming to North Carolina this spring and they're searching for "large accumulations of junkie treasures."
What that means is that Mike Wolfe and Frank Fritz want to sift through your stuff: a hoarder's warehouse, your grandpa's garage, the family attic that hasn't been sorted through in decades, etc. If you have antiques hiding, these guys will find them.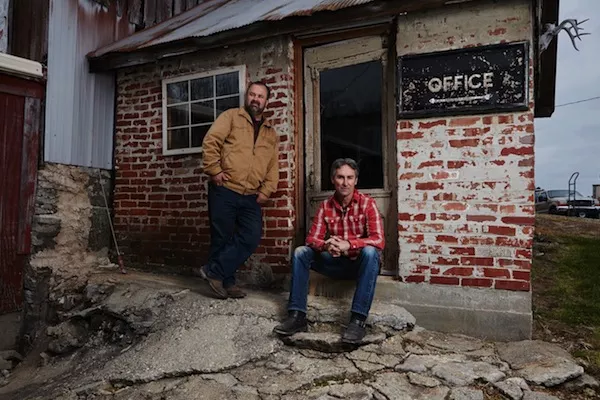 Frank Fritz (left) and Mike Wolfe want to sift through your junk.
The documentary series, which is in its 18th season, has followed Wolfe and Fritz as they've sniffed out everything from the first ever Spider-Man comic in a jam-packed home to a vintage reel of Beatles' footage at an old-school drive-in.
The partners are skilled in the business of sorting through junk to find the gems. Personal collections, multi-generational family junkyards, basements, barns and warehouses, and closed-down shops and museums all fit the gist. And who knows, you might just become a spin-off reality star in the process.
If you think you have what they're looking for, leave a voicemail at 1-855-OLD-RUST (653-7878) or email [email protected]