It's been a long road from an Indian orphanage to the Carolinas for Stephanie Kripa Cooper-Lewter, but now that she's here, she's ready to join the fight against economic immobility and help disadvantaged children like she once was.
As a baby, Cooper-Lewter was left on the doorstep of Mother Teresa's orphanage in India. Later, she was placed with an Indian foster family and soon arrived in the United States on an immigrant orphan visa through an international adoption.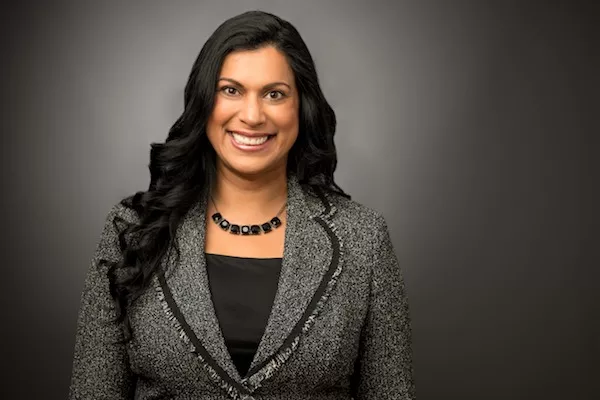 Now 45, she has dedicated her life to change and will have a chance to help disadvantaged children in Charlotte as the new executive director of the Leading On Opportunity Council, formed in response to a Charlotte-Mecklenburg Opportunity Task Force recommendation to improve economic mobility.
The initiative helps create opportunities for children by focusing on early childhood education, college and career readiness, family stability, social capital and segregation.
"My journey has guided my life purpose to ensure every child — regardless of income, race and zip code — has the same opportunities as yours and mine," Cooper-Lewter stated in a press release announcing her new appointment earlier this week. "I have given my heart to this cause and to racial equity."
Cooper-Lewter will begin in her new position on February 20. On her to-do list: develop a 100-day action plan, build a staff, secure an office location, listen to the community and meet as many people as possible.
After a nationwide search of over 100 candidates, the 45-year-old was chosen for her experience collaborating and building relationships with different communities. She has nearly 25 years of experience in social work, including serving as President and Chief Executive Officer of Big Brothers Big Sisters of Greater Columbia and most recently the Vice President of Initiatives and Public Policy for the Sisters of Charity Foundation of South Carolina.
"We believe we are at a pivotal time in Charlotte's history," said James Ford and Andrea Smith, co-chairs of the Leading on Opportunity Council, in the release. "We need every facet of the community to understand that we have a collective responsibility to ensure every child has a chance to prosper no matter their starting point in life. That's the goal of Leading on Opportunity. Stephanie has a passion for children, people on the margins, and a gift for uniting the community that we believe will help us accomplish our charge as a Council to inspire and connect the community to change outcomes."