Bojangles' plans to test a new delivery service in 10 Charlotte locations by the end of this year or early next year as a way to fight back against downward trending sales in the fast food industry, according to a recent report by Charlotte Business Journal.
The company will roll out this trial period in its hometown as a way to thank all the hungover Queen City chicken lovers who have kept the business afloat here for 40 years.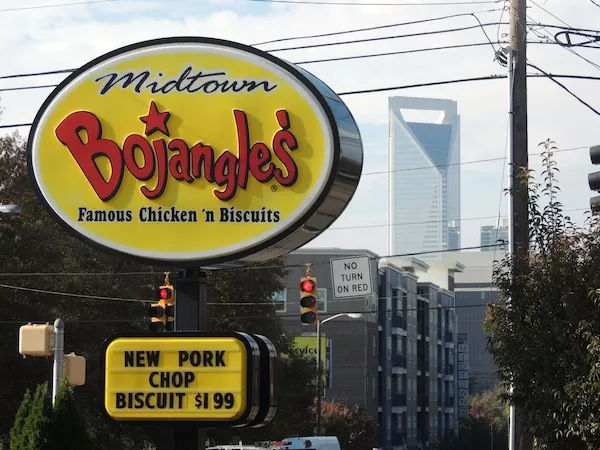 Although Bojangles' is already being delivered by third parties such as DoorDash, UberEats and GrubHub, ordering directly from the restaurant cuts out the middleman, saving time for those more impatients folks who want that Cajun Filet biscuit sandwich (you better add cheese) delivered directly to their door.
But high college students aren't the only ones that will be getting use out of the delivery service, as the company's goal is to also reach workers with limited lunch breaks or folks without access to transportation, without taking away from in-store sales.
But in all honesty, if adding drive thrus to an already fast and cheap way to get food wasn't effortless enough, Bojangles' should expect lazy, drunk, and/or stoned college students in need of their famous sweet tea and seasoned fries to be their primary delivery audience.