In this week's Episode of Local Vibes, DJ SPK and Black Linen talk about Charlotte's hip-hop scene, from how it compares with Atlanta to Black Linen's battle against pay-to-play.
And don't forget to catch up on all the past episodes on our iTunes page.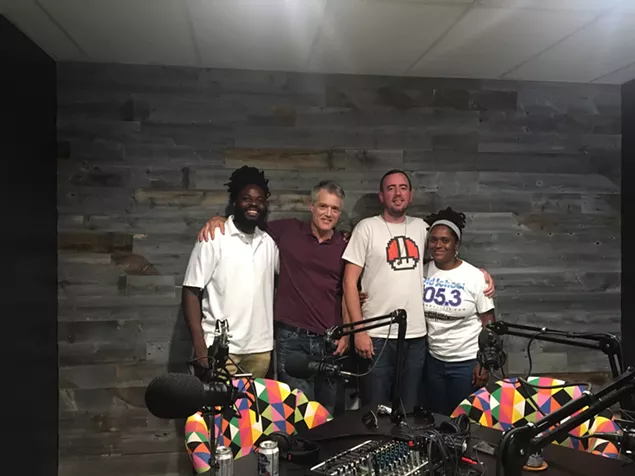 [From left] Black Linen, Mark Kemp, Ryan Pitkin and DJ SPK.