We last spoke with Charlotte rapper Mason Parker in May, as he prepared to fly out to Los Angeles and start building his brand on a national level. He recently came back to Charlotte to see his kids and send them off to school for a new year, but we couldn't let him go without having him in the studio for a chat about how life in L.A. has been treating him, what makes him homesick and his thoughts on the Charlotte rap scene as it is today.
And don't forget to check out our iTunes page to catch up on past episodes.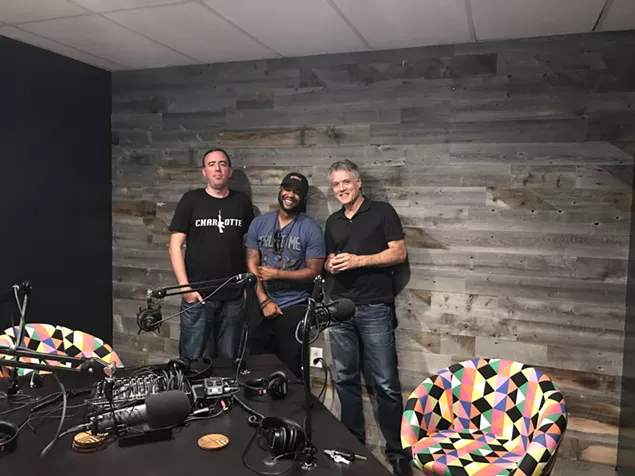 [From left] Ryan Pitkin, Mason Parker and Mark Kemp in the Hygge West studio.