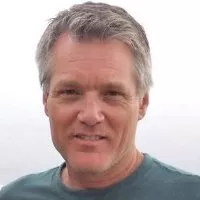 For the third time in the past decade, we here at
Creative Loafing Charlotte
have welcomed North Carolina-native Mark Kemp as editor-in-chief at our award-winning alternative newsweekly and website.
Kemp returns to Charlotte after three years in the San Francisco Bay area, where he served stints as editor of the music-instruction magazine
Acoustic Guitar
and editor-in-chief of
SF Weekly
. A former senior music editor at Rolling Stone, VP of music editorial at MTV Networks, and entertainment editor at
The Charlotte Observer
, Kemp began his journalism career as a reporter for the Times-News of Burlington. In the early '90s, he served as longtime executive editor of
Option
, the groundbreaking alternative music and culture magazine.
Kemp edited
Creative Loafing
in the mid-2000s as well as the early 2010s, spearheading
CL
's joint coverage of the 2012 Democratic National Convention with Huffington Post. His book
Dixie Lullaby: A Story of Music, Race, and New Beginnings in a New South
, was published by Simon & Shuster in 2004.
"The addition of Mark Kemp as editor-in-chief at
Creative Loafing
in Charlotte is something that the staff and readers of CL should be very excited about ," says Womack, publisher at CL's parent company, Womack Newspapers, Inc. "Kemp brings a wealth of knowledge and expertise to the position and knows the Charlotte market extremely well. Personally, I am a huge fan and am anxiously looking forward to his taking the CL brand of print, social media and more to the next level."