A group called the NC United Front Against Racism & Fascism will be gathering in The Green to protest a fundraiser dinner being held in Uptown that will feature such GOP names as presidential candidate Donald Trump, RNC Chair Reince Priebus, NC Gov. Pat McCrory, NC Sen. Thom Thillis and NC Sen. Richard Burr. The $50,000-per-ticket fundraiser at The Westin will precede an appearance by Trump at the Charlotte Convention Center next door beginning at 7:30 p.m. Around 200 people have already shown interest in
a Facebook event
asking anyone and everyone to attend to "Shut down racist billionaire Donald Trump — and his friends…"
"The rise of Donald Trump reflects a desperate and dangerous effort to destroy working-class unity by trying to turn the anger of white workers away from billionaires like himself and against their immigrant, Mexican, Arab, Muslim, African, Asian, Indigenous sisters and brothers in this country and across the world," the event's hosts wrote. "He doesn't simply travel the country giving speeches — he is creating a toxic climate to give rise to violence against immigrants, Muslims and Arabs, LGBTQ people and women, and all oppressed people."
—————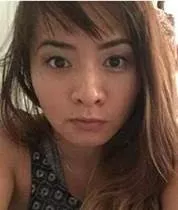 The investigation into the disappearance of Truc Quan "Sandy" Le led police into the Cabarrus County woods yesterday, where they say they found a deceased body. It is unclear yet whether it is Le's body, but the CMPD report specifically states that tips during this specific investigation led detectives, the Charlotte Fire Department, the Robinson Volunteer Fire Department and Medics to that area of the woods.
Le disappeared along with two coworkers last week and police announced during a press conference earlier this week that her car was found in Phoenix, Arizona. The investigation was then handed over the CMPD's Homicide Unit. It is believed that her two coworkers, Alexandro Castillo and Ahmia Feaster, drove her car across the country and are now in Mexico.
—————
A 22-year-old man was killed in a single-vehicle wreck near Charlotte Douglas International Airport this morning. Police responded to the crash just after midnight on Wilkinson Boulevard near Rosemont Street and found a Dodge Ram pickup truck that had struck two utility poles and overturned before striking a metal box and metal pole. The driver, Zachary Eubanks, was partially ejected and pronounced dead on the scene. His two passengers, 23-year-old Reed Camp and 22-year-old Ian Stanley, were both transported to CMC-Main with non-life-threatening injuries. Police believe speed and alcohol played a role in the crash.
—————
Local police are searching for a man they believe to be involved with a Monday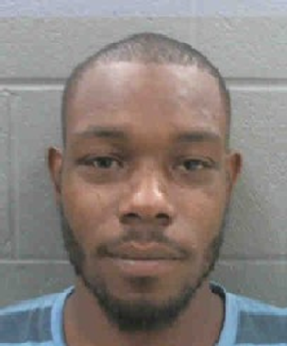 shooting on LaSalle Street in west Charlotte. Daniel Marquise Moore is wanted on nine counts of assault with a deadly weapon with intent to cause serious injury and seven counts of shooting into an occupied dwelling. Detectives say he has family and friends in the Beatties Ford Road area and was last seen driving an older model box-style silver Grand Marquis. He is considered armed and dangerous and has a lengthy arrest history involving violence. Anyone with information on the whereabouts of Moore is asked to immediately contact the Violent Criminal Apprehension Team at 704-336-VCAT or call 911.
—————-