A man was killed in west Charlotte last night after he may have attempted to break into an apartment where someone was home. Police say the man, 26-year-old Stan Wilson, Jr., entered an apartment on Park Fairfax Drive at around 7:40 p.m. last night. A struggle ensued, and Wilson was stabbed. He was later pronounced dead at the hospital. Police are currently investigating whether Wilson knew the occupants of the apartment.
—————
CMPD released pictures of three men who are all wanted for cutting off and discarding electronic monitoring bracelets they had been ordered to wear as a condition of their pre-trial release. Police ask that anyone who sees the men pictured below call 704-432-8888, option 3, or call 911.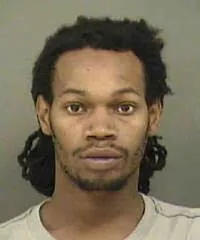 Kenneth Earl Sumpter is wanted for second-degree kidnapping, attempted second-degree rape and attempted second-degree sex offense. He was last known to be in the area of Equipment Drive.
Alexander Garris is wanted for robbery with a dangerous weapon, possession of a firearm by a felon and altering/removing a gun's serial number. He was last known to be in the area of 2300 W. Sugar Creek Road.
Devine Logan is wanted for robbery with a dangerous weapon. He was last known to be in the parking lot of New Hope Baptist Church on Hawthorne Lane, where his electronic monitor was found.
—————-
JJ's Red Hots, a perennial winner for Best Hot Dog in Charlotte's annual Best of Charlotte issue (
2016 voting open now
) will be offering free sausages to customers returning from the film Sausage Party, which opens today. The promotion, which is being called "A Sausage Party in Your Mouth," begins today and will last through Sunday.
"This sounds like our type of movie so we decided to go all in. This promotion falls squarely in the 'We don't take ourselves too seriously' camp." said JJ's proprietor and founder Jonathan Luther in a press release. "We treat our sausages a little better than they did in the movie so go have some laughs then grab some great eats on the house during opening weekend."
—————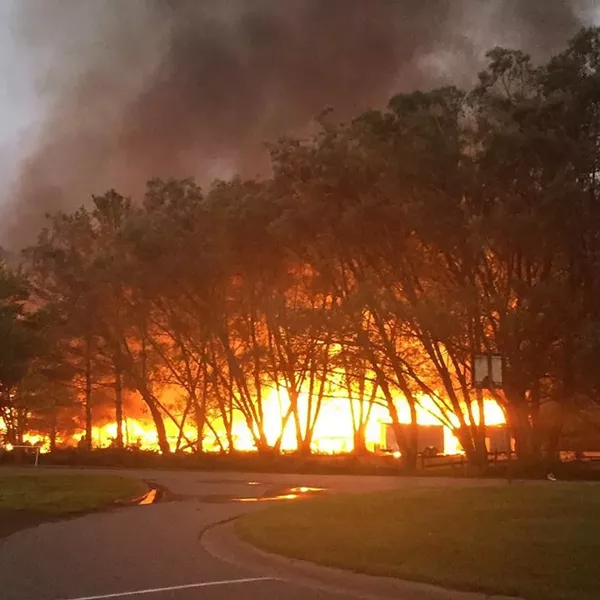 Photo submitted by Bald Guy Brew Coffee Roasting Company
Photo of Valle Landing fire submitted to Watauga Online.

Watauga Online
has been
updating readers all morning on a massive fire
at Valle Landing strip mall, next door to Valle Crucis School. There were reportedly six people in the apartment complex above the strip mall when the fire started. Three were treated on scene, one was transported to a local hospital, another was flown out with life-threatening injuries and yet another is still unaccounted for. At its peak, the fire reached seven alarm status. (Kenneth Reece,
Watauga Online
)