After Duke Energy and environmental advocates have come to terms on the cleanup of coal ash at three North Carolina sites, the state's Department of Environment and Natural Resources has now asked that its own enforcement of those
cleanups and seven others be put on hold,
angering both sides. DENR filed requests in Mecklenburg and Wake county courts yesterday, stating that the Coal Ash Management Act should be responsible for ash cleanups, not the courts. DENR officials say they want to protect a CAMA process that includes public comment and scientific analysis, while the Southern Environmental Law Center states DENR is trying to shield Duke from releasing info they have requested.
Police have
increased the reward to $15,000
for information leading to the arrest of a man who walked into a Drury Inn and shot a clerk without warning in July. Police said the man had robbed a Rodeway Inn on the same day by pointing a gun at the clerk and demanding money. Forty minutes later, the same man allegedly walked into a Drury Inn on W. W.T. Harris Blvd. and shot the clerk without demanding money and left.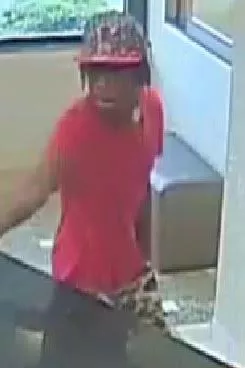 Photo courtesy of CMPD
Anyone with information about this man is asked to call Crime Stoppers at 704-334-1600.
An arrest has been made in the
murder of a Grier Heights man on Tuesday
. CMPD arrested Anthony Howie's girlfriend, Shirley Martin, during a traffic stop yesterday afternoon. Police said they tried to pull over Martin's vehicle when they identified it shortly after the murder, but she ignored them and drove to her home, where she was arrested. Martin reportedly had two children in the car who were unharmed.
Two Marines died at Camp Lejeune
on the east coast of North Carolina in two days last week. Lance Cpl. Ricardo A. Rodriguez Jr., 25, was reportedly found unresponsive near his barracks and was later pronounced dead by medical officials on Friday. Rodriguez had been awarded a Combat Action Ribbon, a Marine Corps Good Conduct Medal and two Sea Service Deployment Ribbons. His death is currently under investigation, officials said. On Thursday, Cpl. Alexis Aaron Alcaraz, 22, with 1st Battalion, 8th Marines, died after collapsing during a training hike.
Jared Fogle, made famous as a spokesperson for Subway,
will plead guilty to engaging in sex acts with minors
and receiving child pornography, according to federal prosecutors. Documents released Wednesday by the U.S. attorney's office in Indianapolis say Fogle will pay $1.4 million in restitution to 14 victims, register as a sex offender and undergo treatment for sexual disorders. As part of the plea deal, prosecutors will not ask for a sentence over 12.5 years and Fogle will not ask for a sentence under five years in prison.