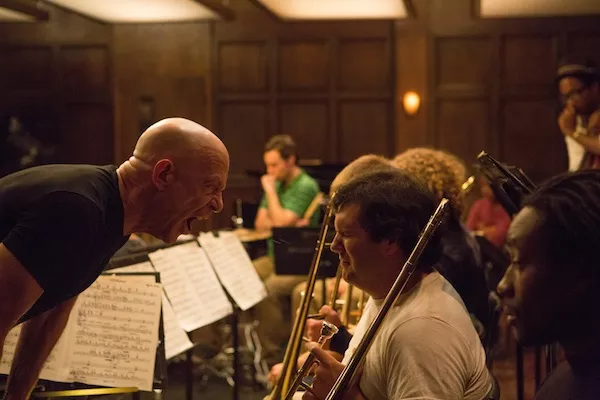 Host Mike Collins (left) warns critic Sean O'Connell not to mess up during the taping of Charlotte Talks
The 87th Annual Academy Awards will be held Feb. 22, and, as always, local film reviewers will appear opposite host Mike Collins on Charlotte Talks to offer their preferences and predictions in the major races. Creative Loafing film critic Matt Brunson and CinemaBlend.com's Sean O'Connell will discuss the various contenders, including Birdman, Boyhood and Whiplash.
This edition of Charlotte Talks will air at 9 a.m. Friday, Feb. 20, on WFAE 90.7 FM. The broadcast will then be archived at www.wfae.org.