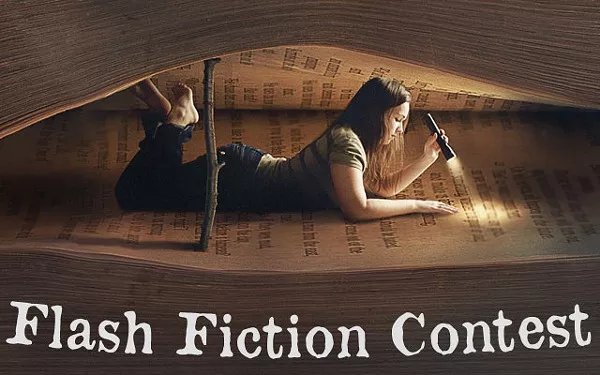 "We forgot to pay our heat bill."
No, Creative Loafing did not really forget to pay its power bill. But we editors are struck by language, especially those lines that suggest there's more to a story than what's confined within a few words. Who forgot to pay the heat bill? How much was it? Are there enough blankets to keep you/them/us warm?
If that line intrigues you, we welcome you to enter our third annual flash fiction contest. We're looking for creative short stories with a fully developed narrative arc (including a climax), in 1,000 words or less.
THE GUIDELINES
What kind of fiction are you looking for?
We're looking for previously unpublished work that utilizes the sentence somewhere in its prose: "We forgot to pay our heat bill." You can start off your story with that line; it can appear somewhere in dialogue; or you may even want to end on that line. While
Stories must be the original work of the entrant, unpublished and not currently under consideration for publication. Judges will make their decisions based on originality, style and literary quality. (Don't worry: Authors' names will be concealed during judging to preserve objectivity.)
How long should my story be?
Since this is a flash fiction contest, think anywhere from 300 to 1,000 words.
If my story is selected, what do I get?
Aside from bragging rights of being published in an award-winning newspaper? First prize gets $150 and publication in Creative Loafing. Second and third prize amounts are still being determined.
Do I have to live in Charlotte to submit?
Yes.
Is there an entry fee?
Yes, $5 per entry, and no more than three stories per entrant. You can pay via Paypal or send us a check.
What's the deadline?
We must receive your submission by Dec. 19, 5 p.m. Our fiction issue will publish in January
To submit, email your story to [email protected] with the subject line FICTION CONTEST 2015. If we don't receive your entry fee by Dec. 19, we will not pass along your masterpiece to our judges.
Have any questions? Email us at [email protected].
UPDATE: Thanks for submitting. The contest is now closed.