Going out in Charlotte doesn't have to be expensive. In fact, to prove that statement, we've compiled a list of cheap - $10 or less - things to do in the Q.C. this weekend. These events may vary, but they're all entertaining and they won't break your bank (piggy banks excluded).
Word 4 Word Poetry Night featuring Rome D'Carlo at Mama's Caribbean Grill: The event will offer a night of poetry from seasoned and newbie poets alike. Come to listen or - if you have material and courage - participate. $5 cover; Free entry to perform in open mic with purchase of food/drink. Sept. 12, 8 p.m. to 11 p.m. Mama's Caribbean Grill, 1504 Central Ave.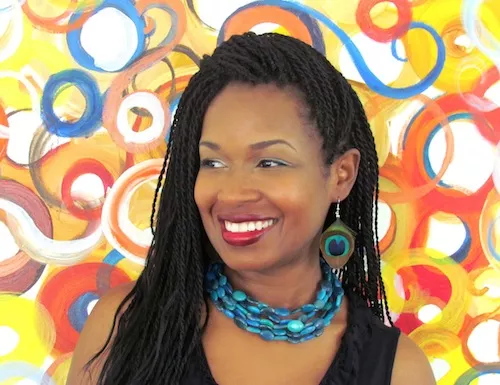 Alicia L. McDaniel, signing Beautiful Crown at The Last Word:
Those who pick up Alicia L. McDaniel's new book are getting a two-fer: both visual and poetic artistry flow from the pages of this book by a talented Charlotte creative. McDaniel describes the book as an "inspirational illustrated book celebrating naturally textured hair." There will be a dance performance, raffles, refreshments, a natural hairstyles mini-show and more. Free admission. Sept. 13, 3 p.m. to 5 p.m. The Last Word, 230 East W.T. Harris Blvd., Suite B11.
www.thelastwordcharlotte.com
.
Two-Year Anniversary Party at Peculiar Rabbit: The Plaza-Midwood restaurant celebrates its two-year anniversary with nine breweries on site, live music, food, a cornhole tournament and giveaways. Free admission; $30 for unlimited beer sampling). Sept. 13, 1 p.m. The Peculiar Rabbit, 1212 Pecan Ave. www.thepeculiarrabbit.com.
Charlotte Sunset Jazz Festival at Symphony Park: The festival, now more than 23 years old, brings folks together for a day of jazz. This years performers include Adrian Crutchfield, Kenneth Carr & the Tigers, Robyn Springer and more. Free admission. Sept. 13, 2 p.m. to 9 p.m. Symphony Park at SouthPark Mall, 4400 Sharon Road. www.charlottesunsetjazzfestival.com.
Festival of India at Belk Theater: The festival, presented by the India Association of Charlotte, celebrates its 20th year. The streets outside of Belk Theater will be lined with food and merch vendors selling curry and spiced dishes, but there are henna demos and performances, too. Expect a mix of classical and Bollywood dances, in addition to Charlotte Indian Idol — a talent competition. $5 online; $7 at the gate; Free for children under 10. Sept. 13, 12 p.m. to 8 p.m.; Sept. 14, 12 p.m. to 7 p.m. Belk Theater, 130 N. Tryon St. www.indiafestival.iacofcarolinas.org.