Spoilers ahead: Though it wasn't a Nick Fury moment that rocks the future of Marvel films, the post-credit scene for Guardians of the Galaxy brought smiles for longtime fans. Howard the Duck is a beloved character for multiple generations of fanboys and fangirls, but the cameo didn't land with everyone. For those not in the know, here are five facts about the anthropomorphic bird.
1) Howard the Duck was created by writer Steve Gerber and artist Val Mayerik in 1973, debuting in Adventure into Fear #19. The cigar-smoking bird is from Duckworld, a planet where intelligent life didn't evolve from apes. Since arriving on Earth, he hasn't stopped making trouble, sometimes even in mainstream continuity.
2) A few years after Howard's creation, The Walt Disney Company threatened to sue the company for the character's resemblance to Donald Duck. A redesign was commissioned that added pants to the character. Disney acquired Marvel Entertainment in 2009.
3) This isn't his first film appearance. He had his own film, a critical failure, in 1986. Stage actor Chip Zien provided the voice of Howard, and co-starred Lea Thompson, Tim Robbins, and Jeffrey Jones. The George Lucas-produced film garnered several awards that exist to recognize bad films.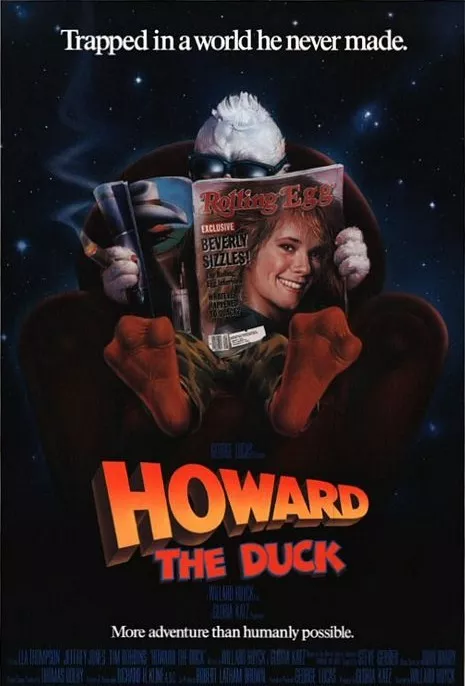 4) In the Guardians scene, Howard was voiced by actor Seth Green. Green has lent his voice to countless characters over the years, including (but certainly not limited to) Chris Griffin on Family Guy, various roles on Robot Chicken, and even the Guardians' Rocket Raccoon on Avengers Assemble.
5) Marvel hasn't said anything about the future of the character. It seems unlikely that anything will happen, as the post-credits gag seems like a one-off wink to movie-goers. But you never know: Since the public has overwhelmingly embraced Rocket, could they have room in their heart for another talking animal? We'll see.