Dear LeBron James,

On behalf of Charlotte, North Carolina, I am asking that you consider joining the rebranded Charlotte Hornets for the remainder of your career. I know it sounds crazy — Charlotte is more Cleveland than Miami, and you couldn't wait to get your talents out of Ohio — so hear me out. Now that NBA free agency is officially underway, it is time for you to search your inner LeBron and see where it is that you truly belong. I know you think it's Miami. You even agreed to take a pay cut to play with the Heat. But it's not too late to change your mind. Because really, you belong in Charlotte.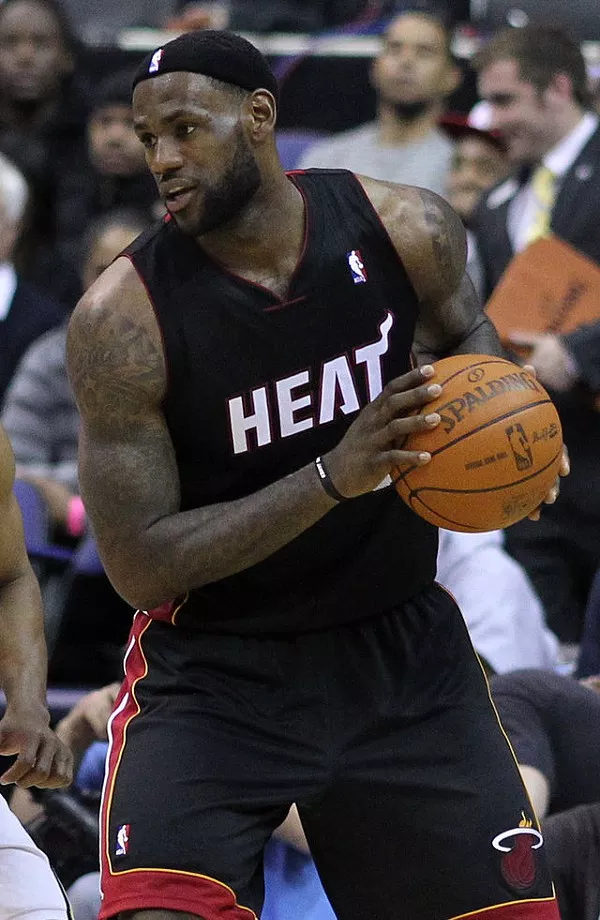 Pretty please, King James?
We all know how big of a NASCAR fan you are — or how big of a fan all 6'8" and 250 pounds of you could be. Charlotte is the center of the NASCAR universe. When you're not selling out games at Time Warner Cable Arena, you could walk through the exhibits at the NASCAR Hall of Fame or do test laps at Charlotte Motor Speedway. Can you think of anywhere else where in the world where you'd have this opportunity? New York? Los Angeles? I don't think so.
But back to basketball. Let's be honest: Everybody loves the Hornets. How many hipsters have you seen wearing vintage Hornets hats? The new gear is sure to be the best in the league. I mean, have you seen the new uniforms? As for your shoe deal, coming to Charlotte would be a win-win for you. You would be joining forces with the most beloved name in all of basketball: Jordan. Imagine the first collaboration between the Nike LeBron and Air Jordan shoe lines: LeBrair Jordan 2015 "Hornets." You hear that? That's the sound of cash registers going haywire from the biggest potential sneaker sale in history.
If by now you're not convinced that Charlotte is the place for you — not likely, but I'm covering all my bases here — let me assure you that Charlotte is ready to win not three, not four, not five....well, you get it. We're ready to win. As you know, Charlotte made the post season again, and had it not been for losing to your team in the first round, it's quite clear that Charlotte would have been in the NBA Finals. I mean, that's obvious, right? The Hornets are maturing together, they're hungry and excited (seriously, though, have you seen the new jerseys?). After drafting Noah Vonleh and PJ Hairston, the Hornets now have the tools to put together a championship dynasty. Everyone has a role on the team; now all we need is for you to fill the role of being the best player in the NBA, on our team.
OK, so, you're still not convinced. I don't have the authority to grant what I'm about to propose, but certainly you do: Charlotte will commemorate the day you sign with the team as LeBron James Day. As we don't really need it, we'll even change the name of 6th Street to LeBron James Avenue. A key to the city? How about a key to the state?
We might not have South Beach, but we do have South Boulevard, and we don't have the Miami Dolphins, but we do have the Carolina Panthers. We know you and Cam will hit it off. (Not even you can deny that smile.). There's a reason the Marlins wanted to move from Miami to Charlotte — we're the crown jewel of the South. Our nickname is even the Queen City. I'll give you more fun facts once you move here.
Not only is Charlotte a basketball town — North Carolina is a basketball state. We might not have invented the game, but we did breed its best player (no offense). Charlotte is the place for you, LeBron. Have your people call our people.

Sincerely,
Charlotte