It's said so much around here, someone should really turn it into a bumper sticker: Charlotte has changed. Now there's tangible proof (no offense to your memory). Google Maps recently introduced a feature that allows users to visit places as they were. Here are some places we found some notable - and some not-so-notable - differences, starting in 2008.
Just outside of Amelie's French Bakery is one clear difference: the addition of another road entirely. Before 2008, East 27th Street didn't meet up with North Davidson Street. The road, along with the newer landscape, has modified the feel around those parts.
Hard to picture the street corner at 389 S. Caldwell St. without the silver mother ship to American motorsports: the NASCAR Hall of Fame. Charlotteans almost take the checkerboard crosswalks for granted.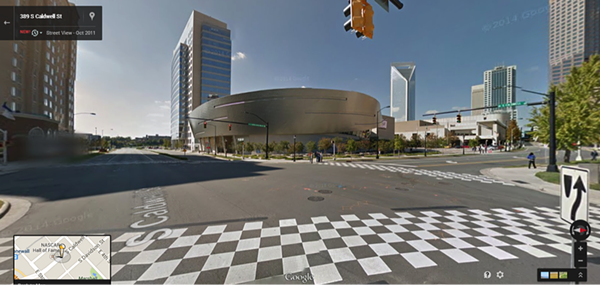 The Harris Teeter at 1783 Central Ave., in Plaza Midwood, in the process of its makeover.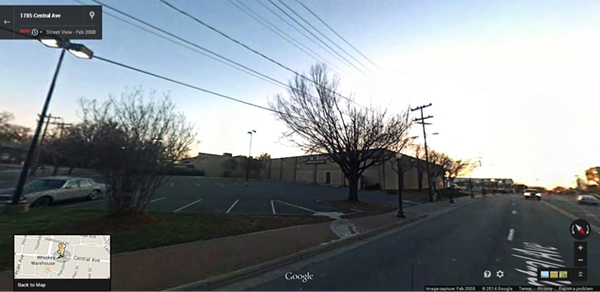 At the NC Music Factory, things have changed quite a bit since 2008. The updated look includes more outdoor seating, as well as more signage.
The shopping area at Ardrey Kell and Rea roads has added several different establishments over the past few years. Once-empty lots adjacent to the Blakeney shopping center are now occupied by a Best Buy, Chik fil A and PetSmart.
Along Ballantyne Commons Pkway, at the end of North Community House Road, used to be nothing. Now there are a host of shops and eateries across the street from one of the largest office buildings in south Charlotte.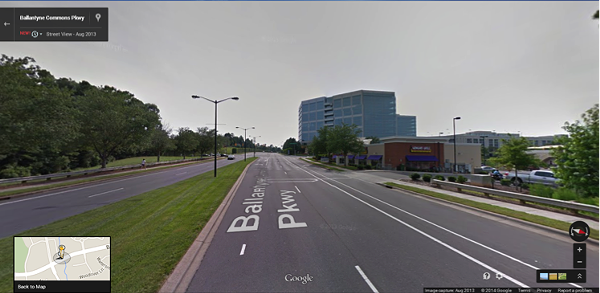 In NoDa, what was once a blank, white wall is now a mural.