By July 17, Duke Energy must submit to the state plans to fix leaking corrugated metal pipes and concrete spillway pipes discovered at coal ash impoundment dams at five power plants, including several in the Charlotte area.
But a DENR spokeswoman told me in an email that "no deadline has been established for when the repairs at each plant are to be complete. Each will need to be evaluated on a case by case basis." The plants include Marshall Steam Station in Catawba County, Riverbend and Allen Steam Stations in Gaston County, Buck Steam Station in Rowan County, and Cliffside Steam Station in Rutherford and Cleveland counties.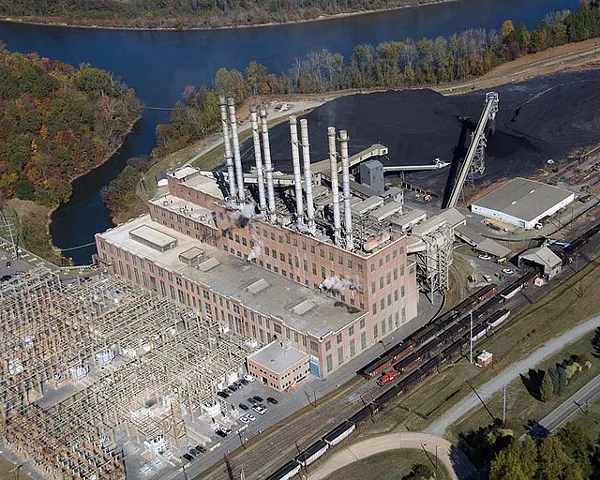 Duke Energy (Flickr Creative Commons)
Riverbend Steam Station, in Gaston County
After the Feb. 2 Dan River coal ash spill, state dam safety engineers required Duke to submit video footage of the insides of all such pipes at its coal ash basins around the state, which is how the leaks were discovered. They pose no imminent threat to the public, according to a DENR statement.
The leaks included cracks, dripping areas and gushers of water at or near the concrete joints between pipes or in the corrugated metal portions of some of the other pipes ... The leaking components include risers that capture overflow from the coal ash impoundments or the spillway systems of the coal ash impoundment dams that carry treated wastewater from the risers to discharge points at the facilities.
If it submits the plans late, Duke could be fined $500 a day.
Read more about the announcement in next week's CL.