As Kevin Smith's Batman 66' Meets Green Hornet #1 hits shelves this week, it's a reminder that sometimes the switch from Hollywood to the comic panel can go quite well. After all, Smith built a second career for himself in his foray into the medium, with Daredevil, Green Arrow and Batman among the characters he's tackled. He's been able to capture his penchant for both comedy and drama with the books.
Over the years, celebrities like Rosario Dawson, Tyrese Gibson, Richard Donner and Samuel L. Jackson have taken a stab. Actors, comedians, screenwriters, directors and producers - several entertainers have attempted comic book creation. In this column, we're going to take a look at those within the field of stand-up comedy.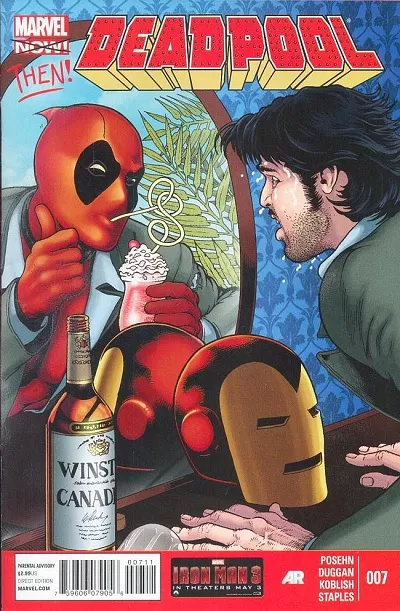 1. Brian Posehn
Posehn, along with fellow
Comedians of Comedy
alum Patton Oswalt, has a humor that fits comfortably within funnybooks. His current
Deadpool
run pairs him with Gerry Duggan, and the book hasn't been this funny since the Joe Kelly days. Posehn continues the tradition of fourth-wall-breaking, industry parody that manages to grip while bringing the belly laughs.
2. Patton Oswalt
Speaking of Oswalt, his own contributions are quite diverse. His take on the popular sci-fi franchise
Serenity
, for instance, offers tales of fan-favorite character Wash. It's a one-shot, but it's often cited as a fine comic addition to the narrative of
Serenity
.
JLA: Welcome to the Work Week
and
The Goon: Noir
add more genres to his resume.
3. Blair Butler
Before she was hosting segments on G4's
Attack of the Show
, Blair Butler was a comic, appearing on programs like
Premium Blend
early in her career. Her comics career includes Image's
Heart
, which ventures into the world of MMA. She's also appeared on comic covers - specifically,
Booster Gold #23
in 2009.
4. Wyatt Cenac
The stand-up and
Daily Show
performer hasn't written too many words for comics, but his short works are hilarious in their own right. He and Elliot Kalan led a troupe of creators with
Shame Itself #1
, a parody of the popular Marvel event Fear Itself. Also add
Marvel: Now What? #1
to his credits; it lampooned mainstream continuity with the addition of comedic folks like Posehn.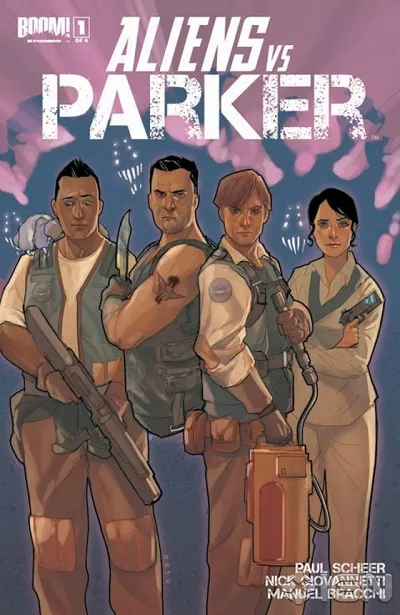 5. Paul Scheer
Scheer is a recent addition to the list, having released
Aliens Vs. Parker
in 2013. The Boom Studios book sees intergalactic delivery boys take on a mysterious package. The titular Parker, an avid gamer, finds himself placed into a sci-fi adventure in the four-issue story. Through Boom, he also penned a comic version of the Adult Swim show
NTSF:SD:SUV
.