Editor's note: This is not a spoof of an Onion article. This actually happened in Fort Mill.

Each generation faces its own civil rights battles. Will women be allowed to vote? Will diners serve blacks food with the general population? Will lawmakers recognize same-sex marriage? Will vegans ever be treated as equals?
Fort Mill vegan Karen Norman said a local greenway was less than thrilled after she pitched an idea to serve samples of vegan pizza, cookies, sausage and other snacks to partygoers at a yearly Earth Day Celebration.
The 56-year-old owner of The Painted Parrot, an art studio, has worked with neighboring Anne Springs Close Greenway in the past during fall festivals, where she helped children paint pumpkins and such, but when she presented her idea to serve vegan samples and show a video linking veganism to conservation she realized the organizers had a beef.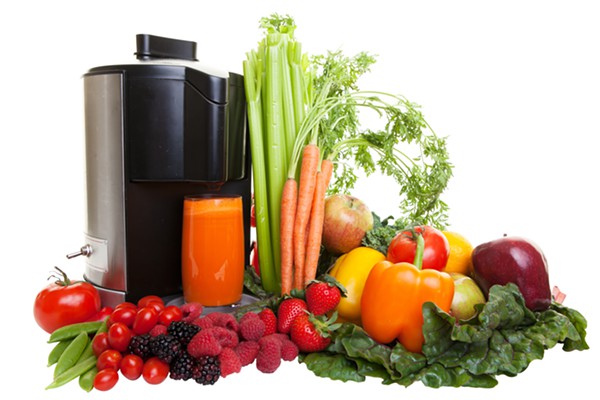 Norman was given the cold shoulder as soon as she tried to explain why the project would fit into the event's theme of conservation, preservation and preservation. Mina MacDonald, events and volunteer coordinator at ASC Greenway, told Norman that organizers thought her booth would be too political and might offend some meat eaters.
"It's not a big deal," Norman said. "I just want people to know how good this food can actually be."
MacDonald did not respond to requests to comment on this story but Denise Cubbedge, director of development at ASC Greenway, said that Norman was turned down because the Earth Day Celebration is a sort-of birthday party for the greenway that showcases its recreational activities. She would not comment on the conversations between Norman and MacDonald, during which MacDonald allegedly told Norman, "I know how vegetarians are."
Norman is far from the Moosewood, book-thumping extremist you might expect to see standing in front of a meat-packing plant with posters depicting slaughtered seals. In a Charlotte Applebee's, she spoke about the confusion she felt after McDonald always ended their phone calls after just three minutes.
Over a Bud Light (she's careful not to order a Guiness because they use fish bladders in their brewing process), Norman said she is used to being shut out as soon as anyone around her hears the word "vegan."
"People get a really bad attitude [with vegans]. They'd just rather not hear or see this stuff," she said.
Norman began her journey into full-fledged veganism a year ago after seeing the popular 2011 documentary Forks Over Knives, which advocates for a plant-based diet as a way to fight off various diseases. She immediately felt better after removing certain products from her body and said that her arthritis went away completely.
While her overall health improvements inspired her to want to share her experience with others, she soon became more aware of the way animals were mistreated as they were prepared to be eaten. She soon gave up the fish and other guilty pleasures that had hung around in her diet and joined the vegan army with enthusiasm.
Norman hates politics and only on her private Facebook page has she shared some of those videos of animal-cruelty-through-farming that many people would rather keep out of sight, out of mind when trying Taco Bell's new XXL tacos.
The video she planned to show at the celebration was an educational one based on sustainability that did not touch on any political or offensive nerve. At one point, the amount of feces that adds up daily due to animal agriculture was compared to the Minneapolis skyline. The graphics resembled everyone's favorite Emoji and the word "poop" was used multiple times. Not enough to disturb the most conservative parent.
"I believe in educating people and letting them make up their own mind," said Norman, whose family has played along with some of the more minor aspects of her new life but for the most part continues to eat what they please. "I don't believe in scare tactics. I don't believe in ramming things down someone's throat."
Norman feels it's important to tell people about the health effects of veganism but perhaps more importantly the effects of animal agriculture on the planet. It's a part of veganism many people aren't aware of and there are plenty of corporations in the country that would like to keep it that way, she said.
For that reason, Norman has become a bit more proactive as she comes up on the one-year anniversary of her enlightenment. In January, she served a petition to the town of Fort Mill to stop the pig races that have long been a part of the annual South Carolina Strawberry Festival. She does not believe in animals used for entertainment in any way, which would assumedly put her in a strong anti-YouTube stance.
Despite the petition, which had over 800 signatures, the races will not be stopped, yet Norman was very happy with the response she received. Town staffers introduced her to the farmer who owns the pigs, who assured her that her concerns, such as the animals being starved before the race, were not an issue.
ASC Greenway staff said they offered her a spot in a Health Fair, but the email they referred to just offers to forward her information to other organizers. Nothing else was heard on the Health Fair front. The ASC Greenway is a private nonprofit and is not affiliated with Fort Mill.
"There's no compromise, there wasn't anything. I was shrugged off in every conversation we had," Norman said.