City Beat announced the Cincinnati Midpoint Indie Summer series lineup today, and it kicks the shit out of any lineup that the Queen City weekly Uptown-area events have had in years. Among those slated to perform at the Cincy weekly series are Those Darlins, Man Man, Moon Taxi, Local H, Clap Your Hands Say Yeah and Islands. In addition to local acts opening up, and four bands playing each night, did I mention these concerts are FREE?!?
Does that price tag of free remind you of any other summer music series you might know of or have attended?
I'll admit, I've complained plenty about the Alive After Five series and its focus on cover bands for its music. Another local series, Friday Live at the Factory, centers around '90s alt-rock bands, though they've done a good job with booking local acts for openers. Both events have at least experimented with having local bands that play original music headline. (It's a short drive to the U.S. Whitewater Center which has been getting solid acts on its River Jam series for years now.)
The typical arguments I hear is that "no one cares about the music" at those events. Promoters go for cover bands who are safe choices due to their broad appeal. To that I always ask, why not offer more? Why can't AA5 book even more local acts to open for the headliners, as the Friday Live series has done (and will hopefully do this year)? Why can't both events book more original national and regional acts who aren't bank-breakers but still draw a crowd, such as Janelle Monae, Kurt Vile, Charlotte's own Matrimony, Drive-By Truckers, Little Dragon, Shovels & Rope, Carolina Chocolate Drops, Lost in the Trees, Blackberry Smoke, ZZ Ward, J. Roddy Walston & The Business, Lake Street Dive, Wild Feathers ... the list goes on.
Charlotte may have twice the population and enjoy warmer weather, but as far as a summer music series goes, Cincinnati clearly wins. (Not to mention all the national acts the city gets at the annual MidPoint Music Festival.) The Whitewater Center is doing its part to show that it can be done and people will even travel for a quality event.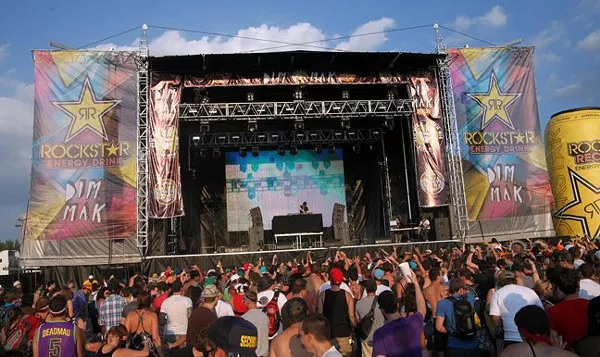 Can Charlotte get a better weekly music series?
This year's lineup for the Friday Live at the Factory series, which starts in May, will be announced on Thursday at 5 p.m. My fingers are crossed that they've beefed up the lineup with more current band offerings, but until more Charlotte music fans demand better from promoters and events, we may continue to suffer from the typical fare and "safe" choices at these events.
I have to wonder, though, if maybe it's too late for AA5? Is there such a lack of expectations on the Uptown scene that even if AA5 started booking acts like Man Man, Those Darlins and the like, that people would still shy away?
The River Jam series this year includes locals such as Overmountain Men, The New Familiars while getting quality regional and national acts including Cedric Burnside and Nora Jane Struthers along with up-and-coming acts like Roadkill Ghost Choir and Sol Driven Train.
Do you want more indie bands to play a series in Charlotte? Is a new series needed in the spring or fall at a new location Uptown?
Share this blog post, comment below on the bands you'd like to see perform and spread the word. Let's see if the readers of Creative Loafing can help make it happen. What have we got to lose?