Duke Energy has temporarily plugged a pipe that burst on Sunday near its retired coal-fired power plant in Eden, N.C. The leak dumped 50,000 to 82,000 tons of coal ash - enough to fill between 20 and 32 Olympic-size pools - into the Dan River. The Dan is near the Virginia-North Carolina border and about 130 miles away from Charlotte.
Duke Energy released an update on the leak yesterday (read the full statement here):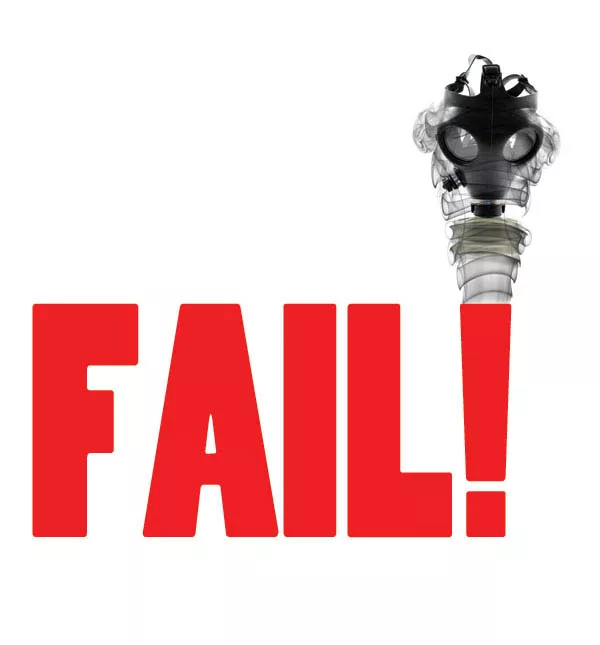 The company is ... estimating between 24 to 27 million gallons of basin water has reached the river. The release is visible several miles downstream and crews continue to track and monitor it. Downstream municipal water supplies remain unaffected.
A water-quality inspection team is testing the river, the News & Observer reports.
Danville, a city in Virginia whose water supply is about six miles away from the pond where the leak was discovered, released a statement yesterday. "We were notified Sunday of the spill into the river, and we were able to treat it," said Barry Dunkley, division director of water and wastewater treatment for Danville Utilities. "All water leaving our treatment facility has met public health standards. We do not anticipate any problems going forward in treating the water we draw from the Dan River."
Duke has closed half of its 14 coal-fired power plants but is fighting several battles in court about its treatment of the remaining coal ash.
Frank Holleman, a senior attorney with the Southern Environmental Law Center, represents several conservation groups in court who are seeking cleanup of Duke Energy's coal ash deposits in North Carolina. Shortly after the leak was made public - nearly a day after it was discovered - the center released a statement from Holleman:
Unfortunately, today's spill of Duke's coal ash into the Dan River is the latest alarm bell that Duke Energy needs to change its primitive way of storing coal ash in unlined pits next to our rivers and lakes. It's the latest spill in a string of spills and leaks into waterways, including drinking water reservoirs and upstream from drinking water intakes, and groundwater. Duke Energy has had coal ash structural failures at its Allen facility on the Catawba, at its Asheville facility above the French Broad, and at its Sutton facility on the Cape Fear near Wilmington.

Storing large amounts of coal-related toxic substances in outdated earthen pits beside rivers and lakes is a recipe for repeated disasters and pollution.