Now that football's over, North Carolina, let's focus on our real strength: busting meth labs! Last year, technology helped law enforcement officials uncover a record number of meth labs around the state.
Because law enforcement are now able to track purchases of meth's key ingredients through the National Precursor Log Exchange, the State Bureau of Investigation Agents responded to 561 meth labs, up from 460 in 2012. For context, that's about five meth labs per every county in the state.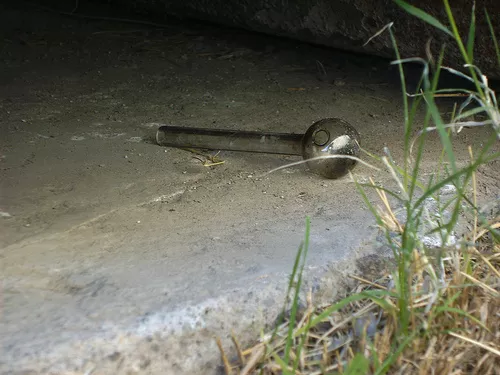 michelle.irish (flickr Creative Commons)
A victim of the state's war on meth.
About 81 percent of the labs used a "one-pot" method - portable labs that make small amounts of the drug, just enough for, oh, I dunno, garnish for a Bojangles' biscuit sandwich, a dinner party or these people.
According to a statement from Attorney General Roy Cooper's office:
Also known as "shake and bake" labs, one pot meth labs use a small amount of pseudoephedrine to make meth in a plastic soda bottle. The labs are easy to conceal and move, making them more challenging for law enforcement to find than traditional meth labs that are larger and less mobile.
The meth-ingredient tracker can also block purchases of the drug's key ingredients. Last year, it blocked 44,299 purchases, or enough pseudoephedrine to have made approximately 280 pounds of meth.
"Investigators now have at their fingertips information that can help them find and stop dangerous meth labs by tracking buys of the drug's key ingredient," Cooper said.