Heroes Aren't Hard To Find, located at 1957 E. 7th St., is currently offering a chance to donate money toward the Red Cross Typhoon Haiyan relief fund, have your art displayed, and get into the upcoming Charlotte MiniCon for free, all within a single opportunity.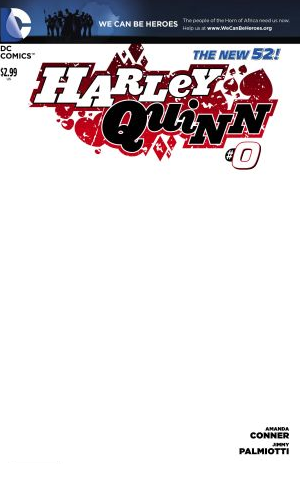 To enter the store's "Harley Quinn #0 Blank Variant Benefit Exhibition," you must first purchase the regular and variant editions of Harley Quinn #0 for $10. After that purchase, Heroes will donate $5 for relief in the Philippines. You can then draw your masterpiece on the blank cover, and then turn it in to the store by Dec. 31. Just doing that will get you into the convention on Jan. 25.
The best art will be displayed at the convention, with high-profile judging by artists Amanda Connor and Jimmy Palmiotti. Prizes for the best of the exhibition include shirts, convention passes and gift certificates. You can claim your art at the convention, or you could just let it be auctioned off to further help the relief. If you'd rather have your art sent back to you, you need to arrange for it advance (and prepay $6 for postage).
Make your move quick, though, because the shop only has 50 variants for the taking. As far as fine print, you can't be a professional artist and you must keep the art clean. So, no Bomb Queen crossovers.
For more info, check out the Heroes posting here.