UPDATE: The state budget director announced late Thursday that North Carolina will resume funding for the WIC program. Nonetheless, consider donating to your local food bank.
North Carolina is the only state during the government shutdown to halt new enrollment in the federal nutrition program known as WIC, which provides low-income women and children with vouchers for food and formula.
Governing reported this week that "North Carolina services almost 264,000 people a month on an annual budget of $205 million that's completely funded by the federal government, which cut off funding last week" after the shutdown. Progressive Pulse picked up Governing's story and added this:
Other states have relied on $125 million from a USD emergency contingency plan has kept the program running in the other 49 states.

Now, questions are being raised about why North Carolina stopped issuing vouchers on Tuesday, instead of furloughing employees or finding other sources of funding to keep vouchers for formula and food going to the young children and their mothers that depend on the program.
Progressive spoke with the head of Cabarrus Health Alliance, the Piedmont county's public health agency, who said his office has turned away 35 to 40 women in the last two days, "pointing them to area food banks as a possible way to get needed formula." But, as Progressive points out, the state's food banks are stretched thin because of problems with the state's food stamps delivery system.
Click here to find out how to donate formula, non-perishable food and money to your local food bank.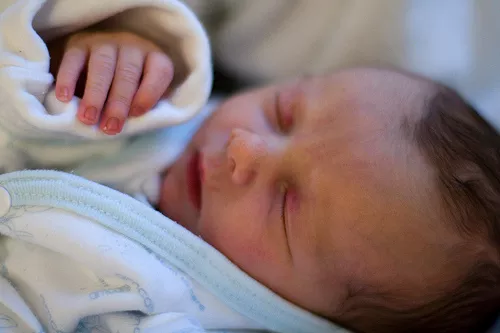 Bridget Coila (Flickr Creative Commons)