Alt-J w/ Lord Huron
The Fillmore
Sept. 20, 2013
Who says you need cymbals? After seeing Alt-J at Bonnaroo earlier this year, that was the first thing I took away from the alt-rock quartet's set. "Holy crap, there's not one cymbal on that guy's drum kit... you don't see that every day."
I noticed it again right away at the band's sold-out Fillmore concert, but my ears quickly went from the absence of cymbals to the overall instrumentation and orchestration of the English band's music - from the harmonies between singer/guitarist Joe Newman and keyboardist Gus Unger-Hamilton to the complicated rhythmic drumming of Thom Green and overlapping guitar interplay of Newman and Gwil Sainsbury.
Sure, I could have focused on the band's bizarre language and wondered what the meanings of "breezeblocks" and "tessellate" are, but instead I took in all of the playful intricacies of the music as a whole.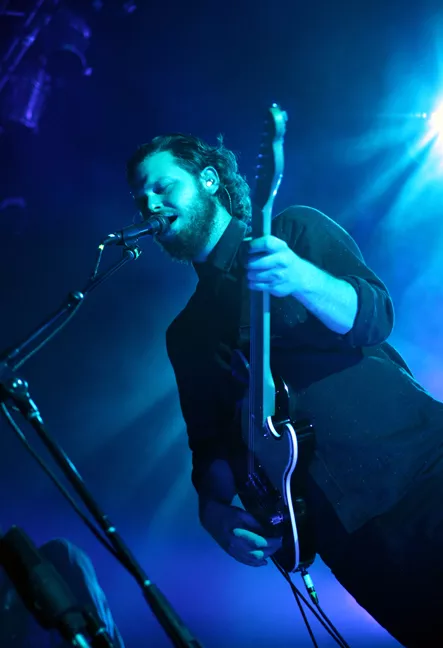 Set up in a line across the stage, the four band members let the music itself drive the songs. There are moments when it's led by drums and keyboards and times when the venue was awash in a capella harmonies.
Alt-J has plenty of songs which require multiple listens to hear everything that's going on, while leaving you in awe that there's only four people compiling the compelling sonic symphony in your ears. Does that make Alt-J the greatest band ever? Not at all. It's simply that the band can keep things interesting without getting complicated giving the listener, or concert attendee, plenty to watch and listen to.
Because Alt-J only has one album and an hour-long set to fill the night, Lord Huron provided the perfect opening backdrop, playing a solid set of indie folk-rock to get the crowd warmed up.
In the end, it was the energetic attendees who were soaking up every song and singing along to Alt-J's favorite hit, "Breezeblocks." "I love you so, I love you so," they roared again and again.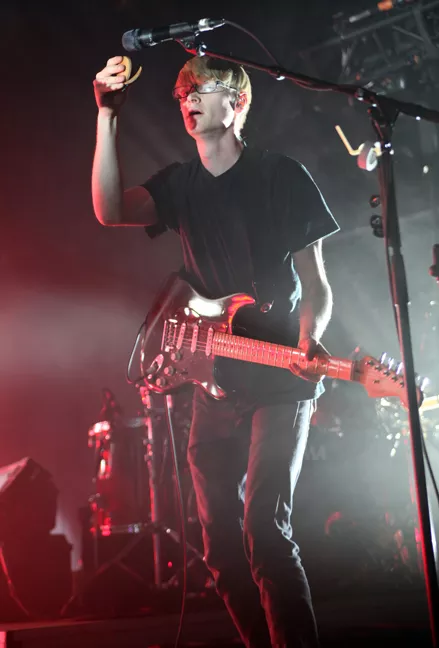 Setlist
Intro
Fitzpleasure
Bloodflood
Buffalo
Something Good
Ripe & Ruin
Tessellate
Warm Foothills
Matilda
Guitar Interlude
Dissolve Me
Hand-Made
A Real Hero (College cover)
Taro
Encore
Ms
Breezeblocks