Photos: Yard Art Day 2013
For the second year, photographer Deborah Triplett organized Yard Art Day, in which locals displayed a work of art in their yards on Labor Day. Here are some photos our creative director Melissa Oyler captured.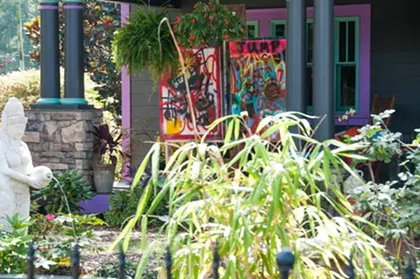 17 slides
Creative Loafing Charlotte Pick
Recover - CBD Roll On by Leef Organics
5% Bitcoin back
Roll-on relief by Leef Organics is a unique roller ball that includes cold-pressed, broad-spectrum whole plant CBD blended with wild crafted herbs, all on a mission to bring relief. Click for product details.
Earn bitcoin for shopping with Creative Loafing Charlotte