After another San Diego Comic-Con, it would seem that it's now time to return to comic business as usual. But that's not possible. Many decry the convention for becoming primarily centered on films and television, but any person with a stake in mainstream comics will tell you that it means as much for funnybook followers as it does for cinephiles. Comic book movies and actual comic books are tethered - a clear example being the subtitle for the second Avengers movie: Age of Ultron.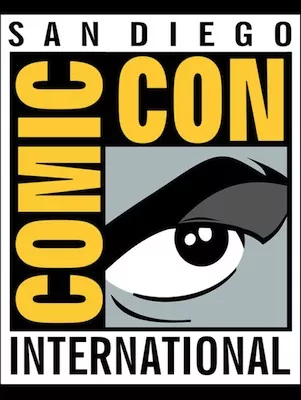 It's the name of a current series, and it's proof that though it sometimes takes a more subtle approach, the screen and the page will continue to inform one another for at least the immediate future. So instead of taking a purist's angle, opting to focus on just print news to come out of the annual convention, let's look at the big picture. Here's a rundown of what I consider to be the biggest comic news to come out of the 2013 San Diego Comic-Con - all mediums considered.
1) Marvel
Twitter was ablaze over Marvel's main film panel on Saturday night, with a slew of new developments for its upcoming slate. The aforementioned announcement of Avengers: Age of Ultron was the final knockout line, but director Joss Whedon later clarified that not only does this film not feature Hank Pym (comics' fictional creator of the robotic villain Ultron), but it relates to its comic counterpart in name only. It was a confusing move, as most expected Thanos to be the next film's main baddie after the bonus scene in 2012's Marvel's The Avengers. Marvel has already been pushing both Thanos and Ultron through multiple books this past year. Expect more featuring both of the villains - a lot more.
Footage of Guardians of the Galaxy also received buzz galore, and its comic counterpart continues to be strong ahead of the film. From the new Captain America and Thor films to X-Men: Days of the Future Past, there was plenty to be excited about for fans, and plenty that fans can expect in the way of tie-ins.
But the convention did bring news solely for fans who stay out of movie theaters. And in my bespectacled eyes, the biggest excitement came from upcoming X-Men books. In a panel that tackled the upcoming comic event X-Men: Battle of the Atom, a sneak peek was given into September's royal rumble between the X-Men from the past and their current, broken incarnation.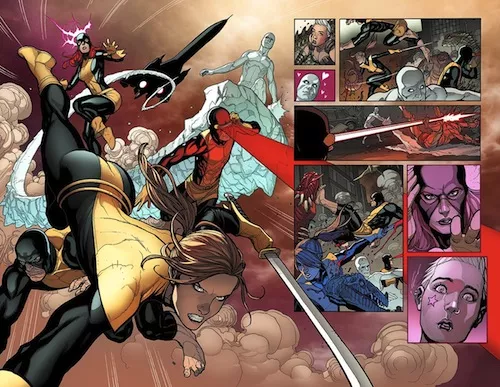 Not only was new art recently debuted for this series, but also a slew of new books that exist outside of the main battle between Young Cyclops and Uncharacteristically Tyrannical Cyclops. Nightcrawler's dead and all, but the popular teleporter will be appearing in the new series Amazing X-Men. It seems these days that Marvel has run out of adjectives for their new series, so they just keep stealing from other books. I'm personally thrilled about Longshot Saves the Marvel Universe, a series featuring one of my favorite mutants from childhood.
2) DC Comics
So yes, you've heard it by now: Man of Steel isn't just getting a sequel, as 2015 will see a Superman/Batman film. Now, most of us would assume from this news that the new comic series Batman/Superman (of which we'll discuss more on Wednesday's Pull List) would be informing the new movie - or any of the Superman/Batman comics DC put out prior to the New 52 switch. But surprisingly, Zack Snyder revealed a different inspiration: Frank Miller's The Dark Knight Returns.
That series, which I'll talk about more this Friday in a retrospective, seems like odd source material, considering how the gritty 1980s comic featured Superman and Batman aged well beyond Henry Cavill's take. Snyder assured that the book will simply inform some of the film, rather than be a direct adaption. With Christian Bale out of the running for the role of Batman but Christopher Nolan maintaining a role in production of Superman/Batman, it'll be interesting to see who takes the cowl. Perhaps the new Batman/Superman series still has a role to play.
Check out a shot of the revealed logo below: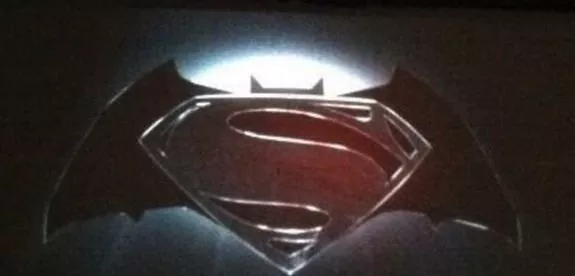 The upcoming Trinity War event for DC was also previewed, with the three teams of Justice League, Justice League Dark and Justice League America headed for a battle of presumably epic proportions and presumably vast consequences. So maybe I'm not too excited about it, but there are plenty of readers who are.
3) Other publishers
Marvel and DC aren't the only publishers out there providing some excitement.
Dark Horse Comics has a new title with the clever moniker Buzzkill, from Donny Coates and Toadies percussionist Mark Reznieck(!). It wouldn't be such a clever title alone, but the premise makes it land with a punch: A superhero uses drugs and alcohol to fuel his powers. This leads to the blackout of all blackouts, as scores of folks die due to his habits. So he tries to quit, and it doesn't go so well.
For Image Comics, the celebrated Captain America team of Ed Brubaker and Steve Epting are at the helm of a new espionage/thriller series called Velvet. The female-led book promises spy hijinks and plenty of curse words. Brubaker must be thrilled to take the mainstream chains off yet again. Rick Remender will also be providing new titles for the imprint.
And finally, Valiant Comics, which emerged like a phoenix with a plethora of great titles last year, discussed the second Summer of Valiant offerings. All I needed to hear was two words to be excited: Eternal Warrior. And we heard them, as scribe Greg Pak will be tackling the series.
So that's the news that hooked me from Comic-Con. Did I leave out a few things? Absolutely, especially when you consider the big digital push made by Marvel with its newly announced, weekly comics. But when you have so much to choose from, you have to pick your battles, and when it comes to comic books, I mean that in the most literal sense. Stay tuned.