The theme for this year's Charlotte Black Gay Pride week, scheduled for July 18-21, is "G.R.O.W. U.P. - Gay Rights: Openly Working Toward Unity and Peace."
According to Q Notes, the event will feature a town hall meeting at the LGBT Community Center moderated by Councilwoman LaWana Mayfield, Charlotte's first and only openly LGBT elected official. Saturday will feature an expo complete with Zumba sessions, open mics for singers and poets and a drag show, and Sunday will feature a field day at the Naomi Drenan Recreation Center.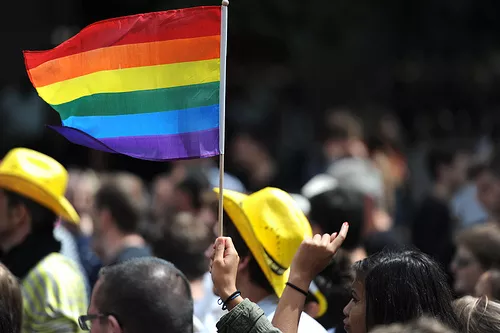 Flickr (Creative Commons)
Q Notes spoke with the event's chairman, William Singleton, about the significance of black Pride week to the community:
"It is a movement to celebrate who you are, not only in your sexuality, but also celebrate our ethnicity. It's not to segregate, because we do participate with Charlotte Pride, but it is important to celebrate the uniqueness that is our community."
Read Q Notes' announcement of the event here.