Some news stories are so great, I feel honored to write about them.
This morning's Supreme Court ruling is one of those stories.
In a 5-4 ruling, the SCOTUS struck down a portion of the Defense of Marriage Act, giving same-sex couples who are legally married in their state the right to federal marital benefits like Social Security, veteran's benefits, health insurance and retirement savings.
The ruling says the federal government must recognize any marriage made lawful by the authority of the states. In addition, because Prop 8 was basically turned away from the SCOTUS' front door, same-sex marriage is now recognized in 13 states (hello, California!) and the District of Columbia.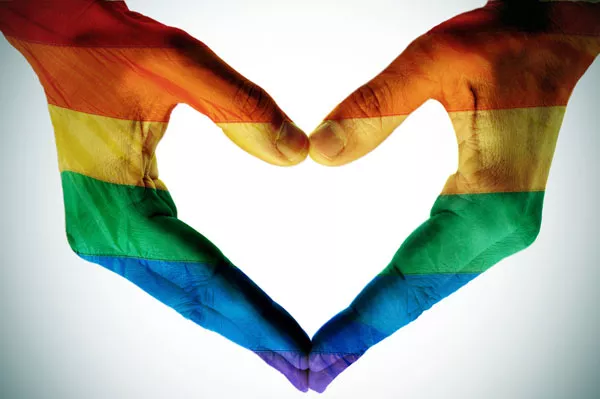 In the majority opinion, Justice Kennedy wrote DOMA's "principal effect is to identify a subset of state-sanctioned marriages and make them unequal" and "the fifth amendment withdraws itself from government the power to degrade and demean in the way that this law does."
Also, the law serves "no legitimate purpose that overcomes the effect to disparage" same-sex couples.
In other words, it's just a big ol' license to hate.
Notorious hater Justice Antonin Scalia wrote a dissenting opinion that was flaming (with rage). He began by stating, "We have no power to decide this case, and even if we did, we have no power under the Constitution to invalidate this democratically adopted legislation. "
Ironically, Scalia felt the Supreme Court totally had that power yesterday when he voted to essentially wipe out the Voting Rights Act. The last time the act was reauthorized (in 2006), it didn't have a single vote against it in the Senate, and only 33 in the House.
Other justices dissenting against what is one of the most monumental decisions for civil rights in my lifetime - that all people are allowed to marry who they love - were Roberts, Alito and Thomas.
Someone should go tell Clarence Thomas, whether DOMA exists or not, the best way to defend his marriage would be by not cheating on his wife.