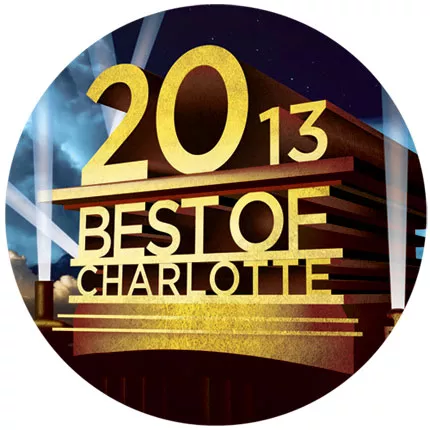 Last year, our readers chose Carolina Panthers player Cam Newton as the city's local hero. Perhaps rightfully so, since the Panthers left the 2012 season at 7-9. (A vast improvement from pre-Newton 2010, when they only won two games - look at me, writing about sports, like I know what I'm talking about.) This year, though, Newton's turning some of his attention to clothes. Will that hurt his chances at winning the Local Hero category again?
Other readers' picks from 2012 include Anthony Foxx for Best Member of Local Government (who's about to leave us for D.C.) and Plaza Midwood for Best Place to Live in Charlotte (I won't mention the Thirsty-Beaver-getting-squeezed-out thing .. OK, I will).
Well, despite all that, it's time again for you, dear readers, to cast your votes in CL's annual Best of Charlotte ballot. From now through July 7 midnight, our CITY LIFE category will be live for you to access. Choose your favorite people, places and things that reflect the best of what the Queen City has to offer.
PS: Save the date, folks. CL's annual Best of Charlotte issue will hit stands on Oct. 3. And ... (insert dramatic pause for effect)... there will be a party.