It's National Beer Day, which means you'd better be raising a glass to former president Franklin D. Roosevelt. He is, after all, part of the reason that beer can be brewed and bought in the first place - that is, he signed the Beer and Wine Revenue Act, a law that put a federal tax on alcoholic beverages (boo!) and allowed individual states the option to regulate the sale and distribution of beer and wine (yay!), back in 1933. To celebrate the historic day, RockHouse Events has organized Beer Me BrewFest - a four-hour long event with beer sampling from local, N.C.-area breweries, live music (Bling Crosby and The Daniel Sarjeant Project), games, and food (available for purchase from onsite food trucks). Just remember to drink responsibly and take notes on your favorite brew so that you can vote on the overall best beer at the fest.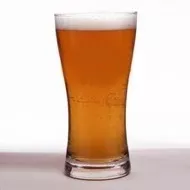 Participating breweries include The Olde Mecklenburg Brewery, Triple C Brewing Company, Four Friends Brewing, Highland Brewing Company, Birdsong Brewing Company, NoDa Brewing Company, Big Boss Brewing Company, Heist Brewing, Goose Island Beer Company, Carolina Brewing Company, Lonerider Brewing and Natty Greene's Brewing Company.
$20 in advance (includes four hours of sampling and a commemorative tasting glass); $10 for designated driver tickets. April 7, 1 p.m.-5 p.m. All American Pub (held in the parking lot), 200 E. Bland St. 704-370-2000. www.allamericanpubclt.com
.