The aerialists and contemporary dancers that make up Charlotte-based Carolina Calouche & Co. have been busy preparing for two shows. The first, Spring Forward - happening March 22-23 at Booth Playhouse - features a reworked version of the troupe's Free to Live - a piece that premiered back in March of 2012. Other works include The Tie That Binds, Arthropod, oo-ee-ah-uh and Leah Cox's Space/Time.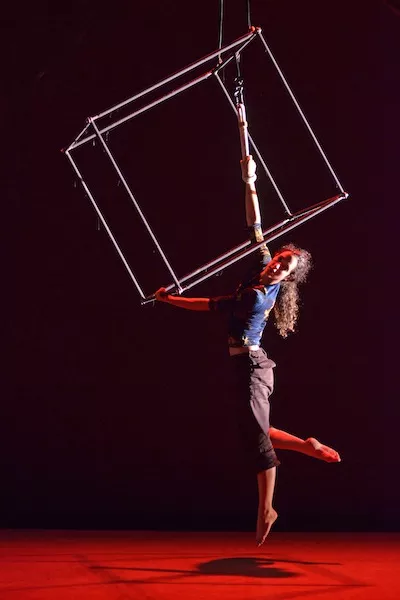 The second show, The Nightingale and Other Dances - March 23 at Booth - stars younger dancers (ages 7-16) and a technological take, complete with silks, slings, and trapeze, based off of the Hans Christian Andersen tale. The Youth Ensemble also breaks out for Duo and main company dancers for The Tie That Binds and Arthropod. For more information, visit www.carolinecalouche.org.
Spring Forward: $10-$25. March 22-23, 8 p.m.; The Nightingale: $10-$25. March 23, 3 p.m. Booth Playhouse, 130 N. Tryon St. 704-372-1000. www.blumenthalarts.org.