On Friday, JD Lewis offered up some deceivingly simple advice: "In 100 years we're all going to be dead. Do the whody do!"

That phrase summed up the theme of TEDxCharlotte Unlimited, held at Silver Hammer Studios across from the NC Music Factory. I was one of three live bloggers who wrote about the talks as the thirteen speakers gave them. About 450 people were in the audience. The recurring theme - break out of your 9-to-5 box to pursue your life dreams - might seem cliché, but the powerful, often gritty back stories of each speaker made the lesson more visceral.
Here are the three speakers that inspired me most:
JD Lewis and his sons Jackson and Buck founded the nonprofit organization Twelve In Twelve and traveled to all seven continents in one year to perform humanitarian work. They didn't have the funds to go around the world at first, but did anyway. Lewis even had to have surgery before the trip. "Choose a life that's so incredible that when [you] look back on it," you dance, said Lewis. His easy, confident style was touching and inspirational. I couldn't help but get misty eyed when he said he wanted to raise sons the world needed.
Chef Cassie Parsons, owner of Harvest Moon Grille and Grateful Growers farm, encouraged people to buy locally raised and farmed food. At the end of her talk, she made the audience chant, "I will not buy meat I do not know." Lunch was catered by her restaurant, which included a heavenly roast beef sandwich made from locally raised cows. It was so good I hugged Parsons. I'll never buy preservative-laden cold cuts at the store again.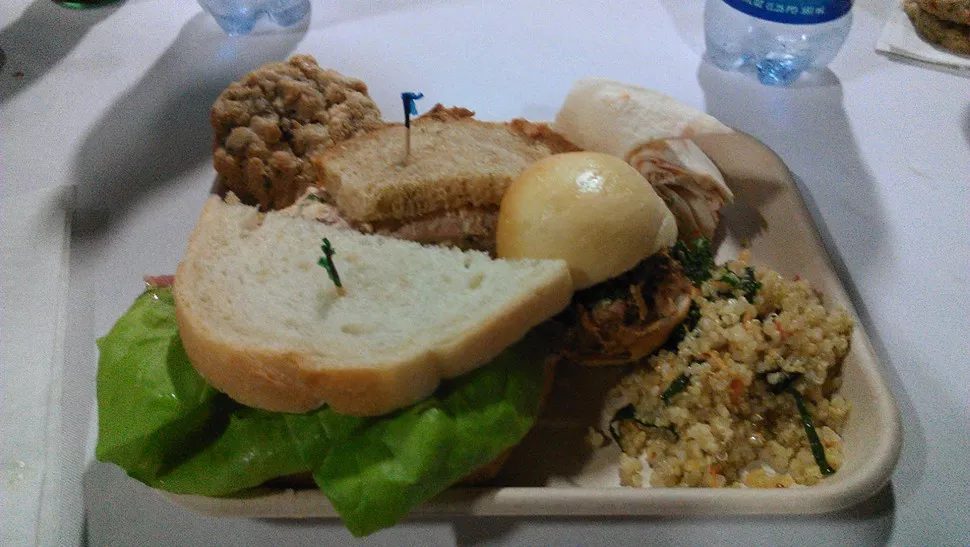 Robin Emmons quit her Corporate America job to help her homeless older brother. She followed him through the prison and mental health system and helped him eat healthy foods. She founded her farm in Huntersville, Sow Much Good, in 2008 and creates eight tons of food per year for those who do not have access to fresh fruit and vegetables.
This article has been corrected. Sow Much Good creates eight tons of food per year, not, as was originally written, a day.