Listed below is a roundup of CL's top picks for comedy shows in Charlotte this week. Hopefully, they keep you entertained and, more importantly, laughing out loud.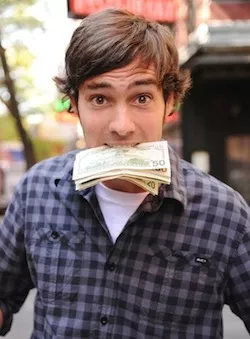 Like so many other comedians discovered after stints on NBC's
Last Comic Standing
,
Jeff Dye
has gone beyond riding his post-
LCS
wave of success. In addition to hosting two TV series on MTV -
Numbnuts
and
Money from Strangers
- he's had his own special on Comedy Central Presents and recurring roles on ABC's
Extreme Makeover: Home Edition
. Despite his popularity on the tube, Dye hasn't turned his back on touring clubs as a stand-up comic. Folks looking to catch Dye's witty observational humor should visit The Comedy Zone during his upcoming gigs.
$12-$17. Jan. 23-24, 8 p.m.; Jan. 25, 8p.m. & 10:15 p.m.; Jan. 26, 7 p.m. & 9:30 p.m. The Comedy Zone at N.C. Music Factory, 900 N.C. Music Factory Blvd., Suite B3980-321-4702. www.cltcomedyzone.com
.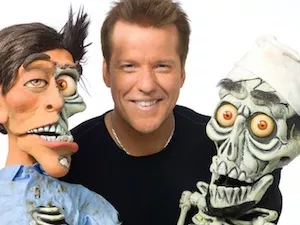 To get to the heart of
Jeff Dunham
's comedy, you've got to get to the heart cultural stereotypes - and that's a slippery slope. The talented ventriloquist gives life to puppets of varying cultures and ethnicities (e.g., Achmed the Dead Terrorist, José Jalapeño on a Stick, and Bubba J, a redneck from the South, to name a few), but falls short of reaching any kind of middle ground by avoiding characters that mock his own background: conservative Christian. That's not so funny to us, but those willing to turn the other cheek can witness the miracle of Dunham's lips not moving at Time Warner Cable Arena, where he'll visit for a one-night-only performance in the Q.C.
$47.50. Jan. 24, 7:30 p.m. Time Warner Cable Arena, 333 E. Trade St.704-688-9000. www.timewarnercablearena.com
.
Comedian
Ronnie Jordan
isn't shy about telling folks when they should hit the gym. "If you grunt when you get up from the table or have to think about breathing while chewing, you might want to get a gym membership," he says. Jordan has starred on BET's
Comic View
,
Martin Lawrence Presents the 1st Amendment Stand-up
,
P. Diddy Presents the Bad Boys of Comedy
and is the host of Atlanta-based video show,
Oomp Camp Live
. He brings his stand-up to the campus of Winthrop University this Friday. With KontraBand Muzik.
$5-$10. Jan. 25, 8 p.m. Winthrop University (The Edge - Digiorgio Campus Center), 269 Digiorgio Center, Rock Hill, S.C. 803-323-3293. www.winthrop.edu/campuscenter/
.
Eddie Griffin
is a pretty solid comedian as long as you don't throw your drink at him. (We're referring, of course, to the incident last July in which a woman at his show threw her drink at him for commenting on her sexual orientation and he retaliated by throwing his water bottle at her.) A longtimer in the stand-up game - as well as the sitcom
Malcolm & Eddie
plus numerous comedy shows, specials and films - we know him more for his hilarity than his angry outbursts. Griffin's most recent work includes lending his voice to a character on the animated series
Black Dynamite
and a role in the upcoming comedy flick,
Mucho Dinero
. He comes to town for the 2013 Charlotte Comedy Festival at Bojangles Coliseum. Just try not to let him piss you off too much. With Sommore, Bruce Bruce and Joe Torry.
$44.50-$77. Jan. 26, 8 p.m.-10 p.m. Bojangles Coliseum, 2700 E. Independence Blvd. 704-335-3100. www.bojanglescoliseum.com
.