After Jennifer Roberts lost on election night last month, she said all she wanted was sleep. And sleep she did. The former 9th District congressional candidate took a hiatus from making public appearances.
Last week she emerged from her slumber for the 33rd anniversary of Grassroots Leadership, a local nonprofit that strives to reduce the use of for-profit prisons, detention centers and jails. She and Bishop Tonyia Rawls, founder of The Freedom Center for Social Justice, received an award for their work in social justice at the event, held at the Unitarian Universalist Church.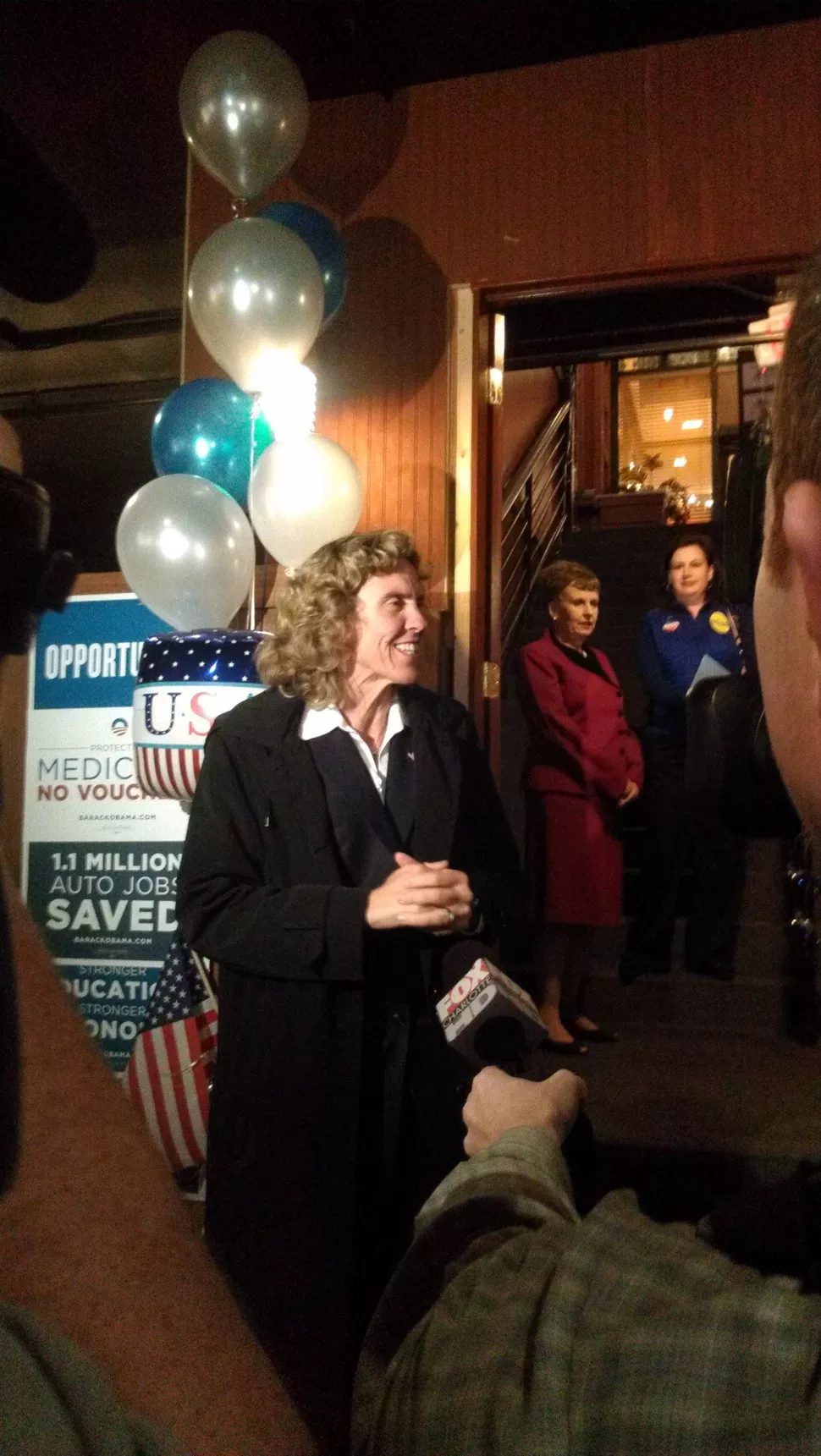 Roberts on election night
In 2007, the Mecklenburg Board of County Commissioners, of which Roberts was a member, approved a $500,000 jail-diversion program. It places people arrested and jailed because of behavior brought on by substance abuse and mental-health disorders into prison alternatives.
Roberts had personal reasons for pushing the program. Her mother, Julie Watson, struggled with alcohol and depression after she divorced from Jennifer's father. One night, a policeman stopped Watson while she was driving drunk, and she insisted the officer arrest her because she said she had no right to be on the roads.

Watson spent the night in jail and got to talk with other inmates. The arrest inspired her to get sober and become a volunteer on the women's floor of the Mecklenburg County jail. She even took Roberts on a tour of the jail as preparation for being in public office. Roberts continued to stay involved in the city's jail system, even visiting the arrest processing center one New Year's Eve to see how newly arrested people were treated.

"One of the saddest things to me was listening to the stories of the women who felt safer in jail than in their own homes," Roberts said. "Everyone hits rock bottom, and everybody needs a hand."