UPDATE: The winning email came in at 2:12 p.m. Check back here tomorrow at noon as we continue CL's Five Days of Christmas giveaway!
For your merriment, Creative Loafing presents its "Five Days of Christmas" giveaway this week. Every day, we will post a five-question quiz. The first person to submit the correct answers by email to backtalk@creativeloafing.com will receive a prize. The answers to the questions can be found in our website archives, via stories published within the past six months. Today's quiz is relatively easy, but the questions will get harder each day and the prizes better. On Friday - when the questions will be the most difficult - players will be competing for a brand-new laptop (courtesy of Coretek).
Tuesday's Prize: Two tickets to see the progressive rock band Umphrey's McGee at the Fillmore on Jan. 24 (Courtesy of the awesome folks at The Fillmore.)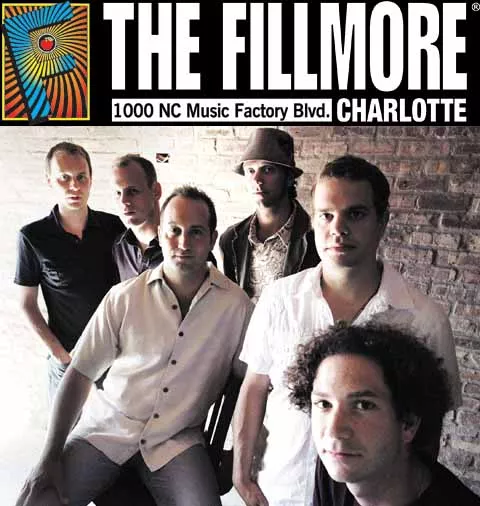 Good luck!
*Winners must be able to pick up prize at CL's offices, located at the NC Music Factory.
1) According to the reviewer, which music concert in the past six months found the featured artist literally begging for money from the stage?
a. PSY
b. Fiona Apple
c. Madonna
d. Childish Gambino
2) What Alabama-born folk artist's work was featured in a Charlotte exhibit recently?
a. The Rev. Howard Finster
b. Romare Bearden
c. Thornton Dial
d. Mose Tolliver
3) What CL writer penned a recent commentary questioning whether an insurrection such as the 1992 post-Rodney King riots in L.A. could happen in Charlotte?
a. Jarvis Holiday
b. Emiene Wright
c. Stacey Rose
d. Mark Kemp
4) Where can you find a delicious Polish doughnut in Charlotte?
a. Krispy Kreme
b. Amelie's French Bakery
c. Zygma European Groceries and Deli
d. Dunkin' Donuts
5) What movie starring a popular California Republican politician was recently remade - badly, according to CL's film critic?
a. Bedtime for Bonzo
b. The Good, the Bad and the Ugly
c. Brewster's Millions
d. Total Recall