We're quite used to seeing a certain prepubescent heroine take flight as the first-act curtain goes down on our favorite Nutcracker ballet. But in Caroline Calouche & Co.'s Clara's Trip: A Nutcracker Story, Clara's grown up considerably and - take that, Peter Pan! - she's airborne far more often. This is not surprising, since Calouche & Co. are foremost purveyors of aerial dance in the Metrolina area.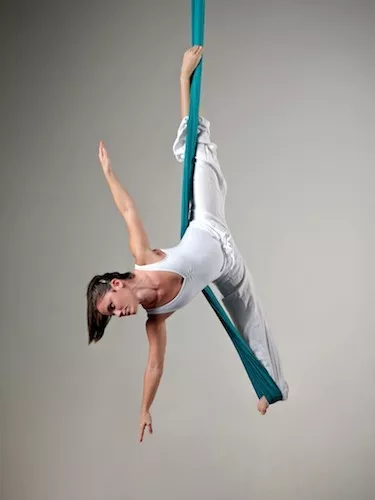 In the seven-year-old company's recent Booth Playhouse debut of
Macabre Masque
, the group unveiled a new level of production polish, surpassing some of its finest exploits at the Bonnefoux/McBride Studio last season. You can expect beautifully lit, mysteriously costumed exploits on trapeze, silks, aerial sling and bungee. Just don't expect an evening-long wallow in Tchaikovsky's score in this modernized retelling of E.T.A. Hoffmann's supernatural tale. For more information, visit
www.carolinecalouche.org
.
$15-$30. Dec. 7, 3 p.m. & 7 p.m. Booth Playhouse, 130 N. Tryon St. 704-372-1000. www.blumenthalarts.org
.